The Evolution of Ransomware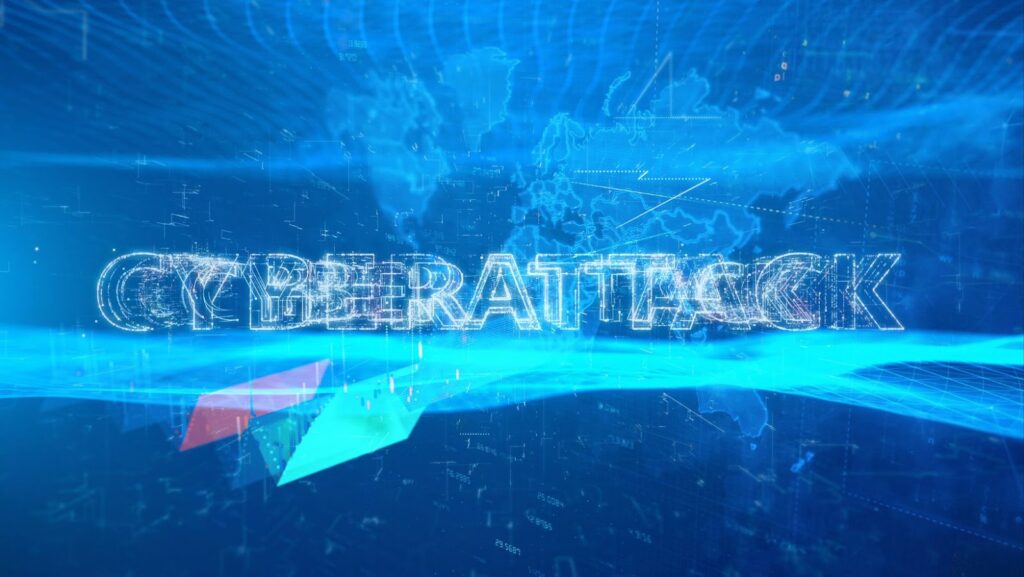 Since first appearing in 1989, the ransomware threat has evolved from a minor annoyance to one of the biggest cyber threats of the modern age. In recent years, this evolution has been fueled by Bitcoin and other cryptocurrencies, which give perpetrators increased anonymity and easier access to funds.
This article will explore the history of ransomware, how Bitcoin has helped fuel its growth, and what we can do to protect ourselves from these attacks.
Overview of ransomware
Ransomware is a form of malicious software that hijacks computers and subsequently demands payment by the user. Ransomware authors aim to extort money from unsuspecting victims, typically by encrypting files and demanding a ransom in exchange for the decryption key. This attack has become increasingly commonplace as cybercriminals have discovered lucrative opportunities to extort vulnerable or careless users.
Historically, computer viruses were mainly spread through online bulletin boards and maliciously crafted emails and attachments. With the emergence of Bitcoin, however, cybercriminals could perform targeted attacks on large organizations more securely than ever before. In addition, by obtaining payment through Bitcoin, these attacks become much more difficult to track since Bitcoin addresses are not necessarily linked to personal identities like bank accounts or credit cards are.
The ease of access and the profit potential has made ransomware an increasingly popular tool for attackers wishing to target larger organizations for extortion purposes. Additionally, high profile ransomware attacks over the past few years have highlighted the potential damage caused by these attacks, making it critically important for users to understand how to protect themselves from such threats.
How Bitcoin Has Fueled Ransomware Attacks
Ransomware attacks have been happening for decades, but have seen a surge in recent years due largely to the rise of cryptocurrencies like Bitcoin. To better understand how this landscape has changed over time, it is important to look back at the context behind it and understand why these cyber attacks have become increasingly common.
This article will explore the history of ransomware and how Bitcoin has fueled these attacks.
Pre-Bitcoin ransomware
Before Bitcoin became the go-to payment method for online ransom payments, ransomware attacks were rare. The primary payment method in this era was credit card payments or wire transfers. The introduction of Bitcoin made these transactions untraceable and easier to execute without providing any personal information.
In the early days of Bitcoin, ransomware attackers were not necessarily targeting individuals; rather they were attempting to disrupt the operations of large organizations and corporations. This strategy changed as Bitcoin reached a wider audience, becoming an attractive form of payment with its advantages in remaining anonymous while still providing a secure way to make payments. It wasn't until 2013 that bitcoin ransomwares started targeting individuals; as attacks increased, so did criminals' methods to access their victims' computers.
Criminals began sending out maliciously coded emails claiming files had been corrupted and could be restored by making a bitcoin payment, bypassing anti-virus software programs that couldn't detect such tactics. With just one click these scams had robbed countless people and businesses worldwide as users couldn't determine whether or not these files were truly infected with virus or malware before attempting recovery operations.
Extending ransomware into cyberspace has undoubtedly changed how individuals protect themselves from malicious online actors. Moreover, it has set off a game-changing shift in cyber security strategies to prevent further abuse from this nascent criminal tactic.
Post-Bitcoin ransomware
Since Bitcoin's inception in 2009, cybercriminals have used its anonymity and decentralization properties to commit various online crimes. One of the most problematic is ransomware, a type of malicious software designed to lock up computers or devices and demand a bitcoin ransom from the owner before the device can be accessed again.
Ransomware attackers began targeting government agencies and corporations for financial gains starting in 2013, when CryptoLocker was first observed. And with the rise of ransomware attacks being publicized, it soon became clear that anyone could become a potential target. This spurred cybercriminals to innovate even more powerful forms of ransomware—like WannaCry, Locky and Cryptolocker—which encrypted entire networks instead of individual computing devices.
These ransomware attacks relied heavily on Bitcoin as their form of payment since transactions were anonymous and fast. Meanwhile, victims had to turn to Bitcoin exchanges like LocalBitcoins to purchase the amount due in bitcoin or risk losing all their data forever. The value proposition was so compelling that Bitcoin-only ransomware campaigns began popping up worldwide within a few short years after its invention by Satoshi Nakamoto in 2008–2009. These crypto-based attacks remain one step ahead of traditional anti-virus resources since bitcoins remain virtually untraceable despite new compliance standards being enforced by federal agencies across countries like Europe and North America.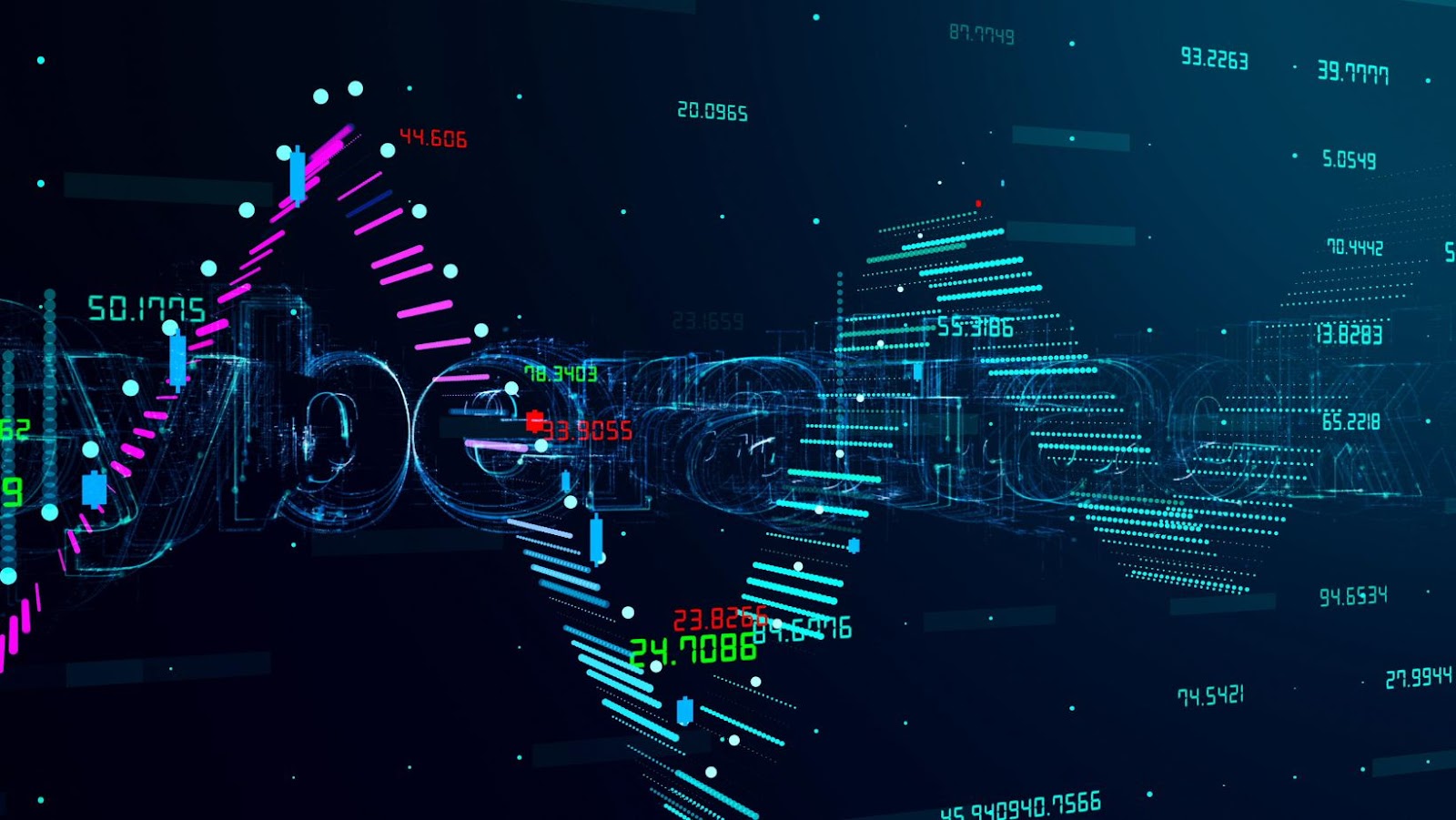 Bitcoin's Role in Ransomware
The introduction of Bitcoin has drastically changed ransomware attacks, allowing criminals to exploit digital currencies to their advantage.
In this article, we'll examine how Bitcoin has enabled ransomware attacks to become an increasingly lucrative criminal activity and what measures can be taken to protect against such attacks.
How Bitcoin enables ransomware
Ransomware is a type of malicious computer software (malware) cybercriminals use to extort money from their victims. With ransomware, a cryptocurrency, such as Bitcoin, is often used as the virtual currency for payments by the attacker. Bitcoins have rapidly become the preferred cryptocurrency for cybercriminals due to its anonymity, convenience and security features, providing quick and untraceable payments worldwide.
Unlike conventional payment networks or methods – credit and debit cards or Paypal – Bitcoin offers significant advantages to cybercriminals and has enabled ransomware schemes to gain ground as a major form of malicious activity on the internet. Bitcoin enables fast, irrevocable, anonymous payments that are difficult to trace during ransomware attacks.
Additionally, in 2019 ransomware has become heavily automated with pre-created bitcoin wallets known as ransom wallets or public bitcoin addresses which allow attackers to easily collect payments without revealing enough information about themselves that could lead back to criminal investigations. These wallets are created at scale in batches of up to 1000s of addresses which are then distributed via millions of malicious emails containing phishing links/webpages/documents or exposed filesharing services/cloud storage services like DropBox to reach an unsuspecting list of potential victims online. This allows attackers to increase their reach significantly while relying on Bitcoin as a convenient payment mode, which can be integrated into automated malware tools and guarantee anonymity from law enforcement authorities.
Despite warnings from law enforcement authorities all over the globe, ransomware campaigns have continued unabated due not only because it allows gangs and attackers access quick, untraceable funds but also because it does so without requiring any technical expertise on the part of the criminals who are simply leveraging existing malicious toolsets available online for free.
Bitcoin's anonymity and untraceability
Ransomware attacks have become increasingly prevalent since Bitcoin (BTC) entered the digital asset arena in 2009. Unlike payment methods like credit cards or checks, transactions initiated with Bitcoin are highly anonymous and virtually untraceable, making it the perfect go-to currency for cybercriminals. According to a report issued by cybersecurity firm TrendMicro in 2017, "Cryptocurrencies such as Bitcoin have enabled an entirely anonymous and untraceable system of payment for cybercriminals." The combined elements of anonymity and convenience have made Bitcoin a widely accepted ransom payment for ransomware attackers.
Bitcoin's decentralized nature is another key factor that plays a role in its prevalence among cyber criminals. It allows ransomware operators to send and receive payments without relying on a third-party processor such as a bank. Hence, law enforcement has little control over these transactions due to their lack of visibility into its blockchain structure. This feature allows ransomware attackers to remain anonymous and prevents customers from reversing the transaction once the ransom has been paid.
Additionally, Bitcoin's anonymity allows users to easily obtain BTC anonymously by using services like LocalBitcoins or through illicit activities such as darknet marketplaces where money laundering or illegal activities can occur with little or no oversight other than peer-to-peer verification within the network itself. This helps ransomware operators evade government regulations and adds risk to their customers' online freedom when they choose to purchase BTC with their threatened funds. On top of these capabilities, some victims may be responsible for paying taxes on any ransom payments they receive, if discovered by the IRS or other regulatory agencies depending on how transactions are reported and reviewed afterwards.
In conclusion, Bitcoin's decentralized form allows for efficient exchange of funds between participants without relying on intermediaries; its high levels of anonymity and untraceability make it attractive for cybercriminals who wish to remain anonymous while conducting malicious activity; its easy access makes it appealing as well; yet even still there is risk involved through extra attention from governments or tax authorities depending upon individual circumstance should funds be recovered after paying off any imposed segmented ransoms due time restraints put in place by malicious operators.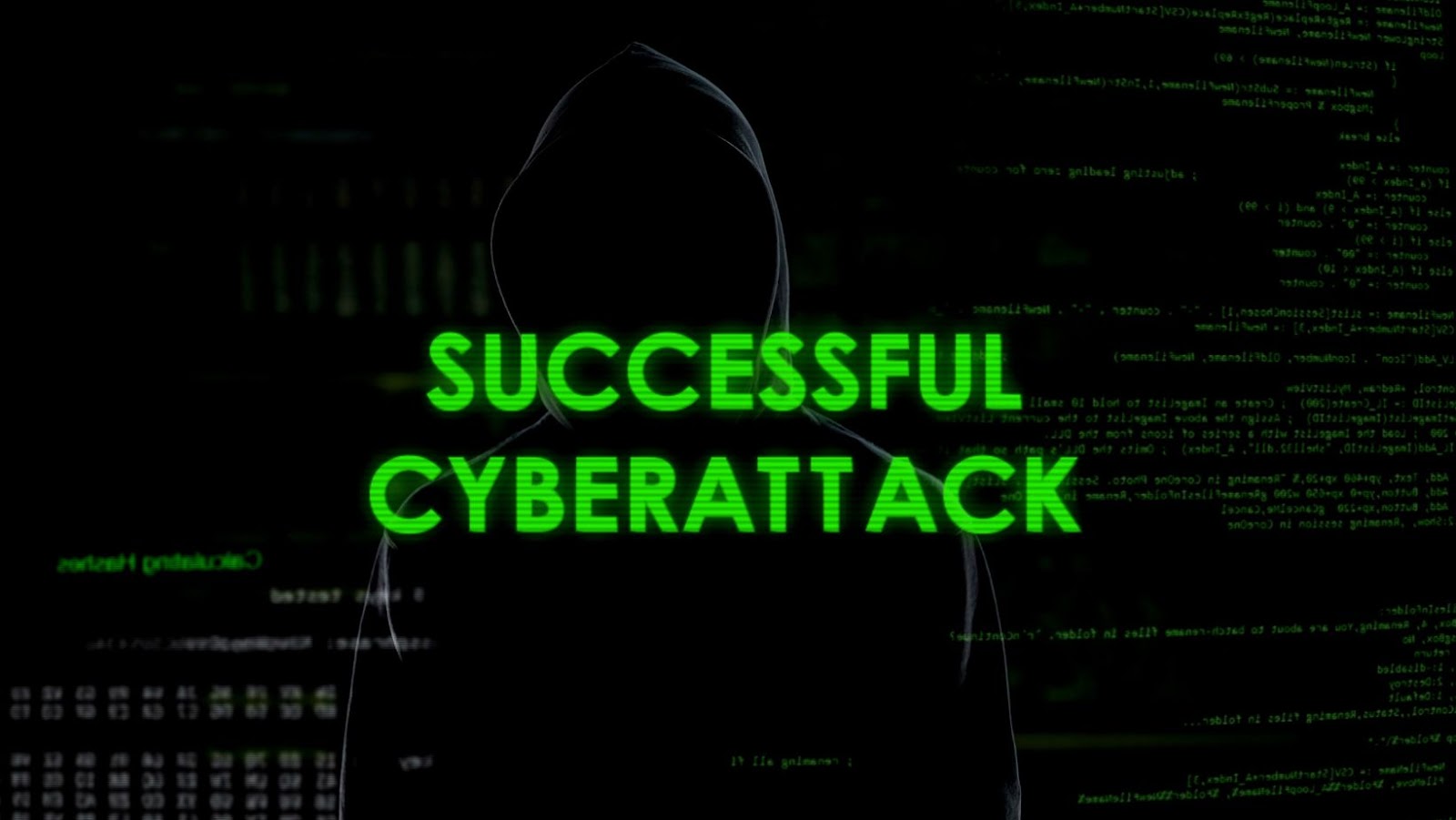 Impact of Bitcoin on Ransomware
The introduction of Bitcoin has had a major influence on ransomware attacks in recent years. Bitcoin's accessibility and relative anonymity have made it a favored payment method for cybercriminals.
Understanding the relationship between Bitcoin and ransomware is key to understanding how ransomware has evolved. In this article, we will look at the impact of Bitcoin on the modern ransomware landscape.
Increase in ransomware attacks
The emergence of Bitcoin as a medium of exchange has significantly impacted the development of ransomware attacks. As one of the first widely accepted cryptocurrencies, Bitcoin has provided ransomware attackers anonymous and untraceable means to collect payments. It has also enabled them to leverage its decentralized nature to access targets more readily by bypassing geographic borders, security protocols, and currency regulation.
Though ransomware had been around since the 1980s, it was not until 2013 when Bitcoin was popularized that these attacks began to increase exponentially. According to the Ponemon Institute's 2017 Cost of Ransomware Attack Study, 43 percent of companies have experienced attacks increasing from 2016–2017, and 16 percent have experienced more than 11 ransomware attacks in the past year alone. This sharp rise can largely be attributed to criminals being attracted by the anonymity offered by cryptocurrencies such as Bitcoin.
Bitcoin also makes it easy for attackers to convert ransom payments into real-world cash without revealing their identities or locations. Additionally, the ease with which attackers can demand payment using cryptocurrencies has enabled them to negotiate directly with victims for higher ransom amounts than they could previously demand with cash or other forms of payment—drastically increasing the financial cost of ransomware attacks for impacted organizations and individuals alike.
Increase in ransomware sophistication
The evolution of ransomware and its increasing sophistication over the past decade has been fueled largely by Bitcoin and cryptocurrency. Since its introduction in 2009, Bitcoin has provided threat actors with a way to reap financial gain without giving away any of their personal information. Unfortunately, this has allowed attackers to carry out ransomware attacks anonymously, leaving victims little recourse.
The increased levels of sophistication have enabled threat actors to target a much wider range of victims, including companies and government entities. For example, sophisticated ransomware campaigns have incorporated tactics such as hacking unsecured databases or seeds files found on vulnerable servers to quickly propagate ransomware throughout an organization's network. These campaigns have also increased the ransom demanded from victims, often reaching millions of dollars. In addition, some sophisticated variants are now designed to evade detection from security solutions, making it even more difficult for organizations to protect themselves from these attacks.
As technology evolves, so too does the ransomware landscape. As a result, companies must remain vigilant by regularly auditing their IT infrastructure for vulnerabilities and ensuring that their systems are up-to-date with the latest cybersecurity measures implemented – such as installing quality anti-virus software and patching systems promptly when new software updates are available – to avoid becoming another victim of an increasingly sophisticated form of cybercrime.
Conclusion
From its humble beginnings as a computer virus, to its current state as a tool of cybercriminals, ransomware has consistently been a threat to individuals and organizations. Over the years, the advancement of CryptoCurrency and Bitcoin have made these attacks easier and more profitable for attackers.
In this article, we have discussed the various aspects of the evolution of ransomware, and how Bitcoin has been a driving factor in fuel these attacks.
Summary of Bitcoin's role in ransomware
Understanding Bitcoin's role in enabling ransomware attacks is important in terms of security measures one can take against such attacks and for observing the evolution of these threats. Bitcoin's features have made it the ideal choice for ransomware operations and a vital component to these criminal activities.
First and foremost, Bitcoin offers an anonymous platform that protects malicious actors from being identified by their victims, recipients or law enforcement. Further, it provides unrivaled accessibility with its global network of users, which is especially useful when making payments across borders. Additionally, its decentralized system makes transactions difficult to track or trace back to their source – a key element that allows criminals to operate freely with minimal consequences.
The anonymity provided by Bitcoin also plays an essential role in extorting ransom from victims – if the attacker does not have to reveal his/her identity or any financial details, then it is easy for them to remain faceless throughout the ransom process. In addition, this anonymity helps ensure that attack campaigns can continue over time without fear of prosecution. It also allows attackers to instill fear into victim populations who know they cannot be identified and held accountable for ransom payments.
Finally, perhaps most importantly for attackers looking for quick profits with minimal effort is that once payment has been received there is virtually no risk of being caught—unlike traditional forms of payment in which authorities could theoretically catch a glimpse into their financial records and tracking activities. In other words, this complexity makes Bitcoin almost exclusively useful within the context of nefarious activities like ransomware due its distinct advantages over other systems in terms of privacy and security.