Get hired by Amazon as a Software Engineer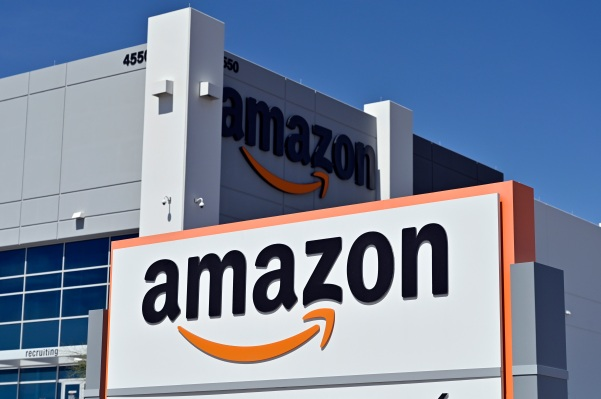 Amazon is one of the world's most respected companies, with a reputation for innovation and customer service. So it's no surprise that they're also one of the most popular employers, especially for software engineers.
If you're looking for a challenging and rewarding career, Amazon is a great place to start. In this guide, we'll cover everything you need to know about getting hired as a software engineer at Amazon, from the initial application process to acing your interviews.
We'll also provide some insider tips from former Amazon employees to help you stand out from the competition. So if you're ready to take your career to the next level, read on.
does amazon hire 16 year olds
Software Engineer
An Amazon software engineer is a highly technical individual who understands computer science concepts and has the ability to apply them practically. He or she designs and builds new systems and applications, while also constantly improving existing ones. In addition, a software engineer at Amazon is responsible for finding ways to make our products and services more efficient and scalable.
Education
A bachelor's degree in computer science or a related field is required for this position.
Skills
In addition to being knowledgeable in computer science concepts, a successful candidate for this position will have excellent problem-solving skills, be able to work independently, and be able to communicate effectively with others. He or she must also be able to handle multiple projects concurrently and be able to meet deadlines.
The Amazon interview process for Software Engineers
The Amazon interview process for software engineers is notoriously difficult. But if you're lucky enough to land an interview, it's important to be prepared.
The phone screen is generally 30-60 minutes long and focuses on your technical skills. The on-site interview is usually 4-5 hours long and consists of a mix of technical and behavioral interviews. The written exercise is typically an hour long and is designed to test your problem solving abilities. The final interviews are with senior Amazon employees and are usually 30-60 minutes long.
How to prepare for the Amazon interview process
Before you can even think about acing your Amazon interview, you need to first get your foot in the door. The hiring process at Amazon is notoriously tough, and the competition is fierce. So how can you increase your chances of getting hired?
There are a few things you can do to prepare for the Amazon interview process:
1. Research the company inside and out. Know what Amazon stands for and what its core values are. Understand the company's history and growth trajectory. The more you know about Amazon, the better prepared you'll be to answer questions during your interview.
2. Study up on common interview questions. There are certain questions that will almost certainly come up during your interview, so it's important to be prepared. Some sample questions include: "Tell me about a time when you had to solve a difficult problem," "What are your strengths and weaknesses?" and "Why do you want to work for Amazon?"
3. Be ready to talk about your experience and qualifications. This may seem like a no-brainer, but it's important to be able to effectively communicate why you're the right candidate for the job. Be prepared to talk about your skills, experience and accomplishments in a way that showcases why you're perfect for the role you're interviewing for.
4. Practice, practice, practice! In addition to preparing mentally for your interview, it's also important to prepare physically by practicing answering questions out loud. This will help you feel more confident and comfortable when it comes time for your actual interview.
By following these tips, you can increase your chances of getting hired by Amazon. However, even if you don't get the job, the interviewing experience itself will be valuable practice that will help you in future job searches.