Apple continues to focus on delivering great products and services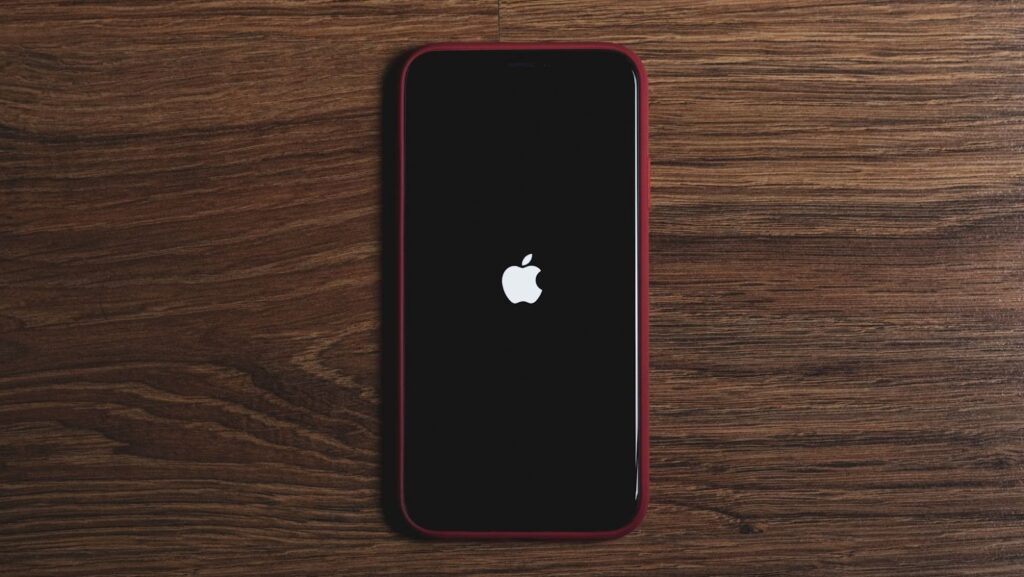 Apple continued demonstrating its commitment to delivering great products and services in its Q1 2021 financial results. In Q1 2021, Apple saw record-breaking revenue of $111.4 billion, a 21% year-over-year increase, with international sales making up 64% of total Q1 revenue. In addition, iPhone, wearables, and services all set new revenue records, demonstrating the continued success of the company's product lines and services.
This report will examine the breakdown of Apple's revenues and the key drivers for this quarter's growth.
Overview of Apple's Q1 results
Apple recently reported its first-quarter financial results for 2021. For the quarter, Apple reported revenue of $111.4 billion, up 21 percent year over year, and quarterly earnings per diluted share of $1.68, up 44 percent year over year. International sales accounted for 64 percent of the quarter's revenue.
The quarter was driven by ongoing strong performance from iPhone, strong wearables growth led by AirPods, and record services performance fueled by strong global demand that complemented record App Store sales during the holiday season and Apple Music and cloud services growth.
The result enabled Apple to return more than $30 billion to investors during the quarter as part of its capital return program including a 20 percent increase in dividend payments and an 8 percent increase in repurchases compared to last year's March quarter.
Overall these results demonstrate that Apple continues to innovate on many fronts — from hardware and software to services — bringing more value and convenience to customers around the world while maintaining healthy margins which enabled them to deliver strong operating results, funds their dividend payments, further invest in their products and technologies. In contrast, they continue making significant social investments.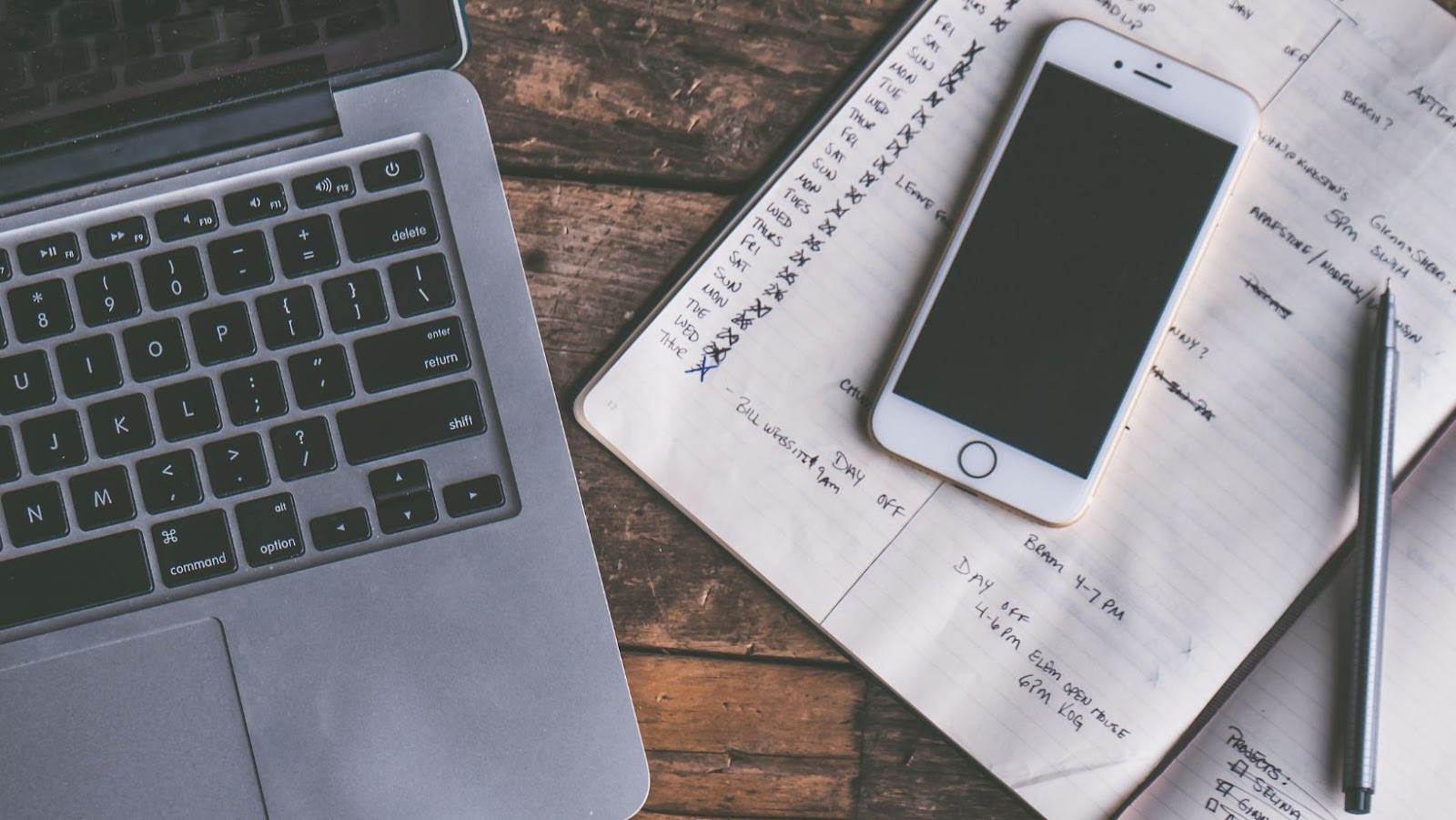 Apple reports Q1 revenue of $111.4B, up 21% YoY, with international sales making up 64% of Q1 revenue; iPhone, Wearables, and Services set new revenue records
For the first quarter of 2021, Apple reported a revenue of $111.4 billion, up 21% year-over-year, with international sales accounting for 64%. Apple's main products, the iPhone, Wearables, and Services, set new revenue records for the first quarter, showcasing Apple's continued focus on delivering high-quality products and services to its customers.
Look at the revenue breakdown for all of Apple's products and services.
iPhone Revenue
iPhone revenue reached an all-time high of $65.6 billion in the first quarter of 2021, an increase of 65 percent year-over-year due to demand for the iPhone 12 lineup and strong growth in Greater China. iPhone led Apple's overall revenue growth, accounting for 59 percent of total revenue during the quarter. The strong demand for 5G enabled iPhones was particularly notable within iPhone, driven by the popular iPhone 12 Pro Max and 12 Mini models.
Wearables, Home and Accessories also posted record performance in Q1 with revenue increasing 32 percent year-over-year to $12.9 billion. Sales across AirPods, Apple Watch, HomePod mini and other device categories such as Apple TV contributed to this impressive growth.
Services set another all-time quarterly revenue record with $16.9 billion in Q1 2021, up 24 percent year over year with continued strong performances from Apple Music, App Store and its thriving Cloud services offerings such as iCloud and Apple Care+. This was driven by higher active installed base and increased engagement among existing customers within its services ecosystem.
Overall international sales accounted for 64 percent of total Apple's revenues during this period while emerging markets continued to witness exponential growth during this period driven by factors such as strong demand for premium products and aggressive market expansion initiatives taken by applicable iPhones makers across various segments worldwide, growing preference towards wireless technology enabled product categories including earphones & wearables etc.
Wearables Revenue
In the first quarter of 2021, Apple reported that its Wearables, Home, and Accessories business achieved $12.9 billion in revenue — a year-over-year increase of 75%. The segment also set a March quarter record with growth driven by AirPods, Apple Watch and HomePod products.
Apple continues innovating with these products and expanding their reach across more countries and markets. In particular, strong demand for AirPods Max and the new Apple Watch Series 6 helped to drive higher wearables revenue during the quarter.
Services Revenue
Apple reported on Thursday that, in its first financial quarter of 2021, revenues from its services businesses, which includes Apple Music and App Store purchases, Apple Care, Apple Pay and iCloud subscriptions, were at an all-time high of $15.8 billion. This represents growth of 26 percent year-over-year compared to Q1 2020. In addition, as Apple CEO Tim Cook noted during an earnings call with investors for the quarter, this marks the 16th consecutive quarter where services revenue has increased by more than 20 percent yearly.
Most services revenue grew from in-app purchases and subscription fees through the App Store platform. The company released highlights stating that App Store developers earned over $1 billion during the week leading up to the holiday season in January 2021 and saw a 37 percent increase in transactions year over year in the first quarter of 2021.
Additionally, cloud storage services increased revenues by 17 percent and wearables experienced a 35 percent increase compared to Q1 2020. Lastly, sums spent on AppleCare products such as extended warranty coverage programs also contributed to an impressive 63 percent boost overall for services revenue when compared with fiscal Q1 2020 results.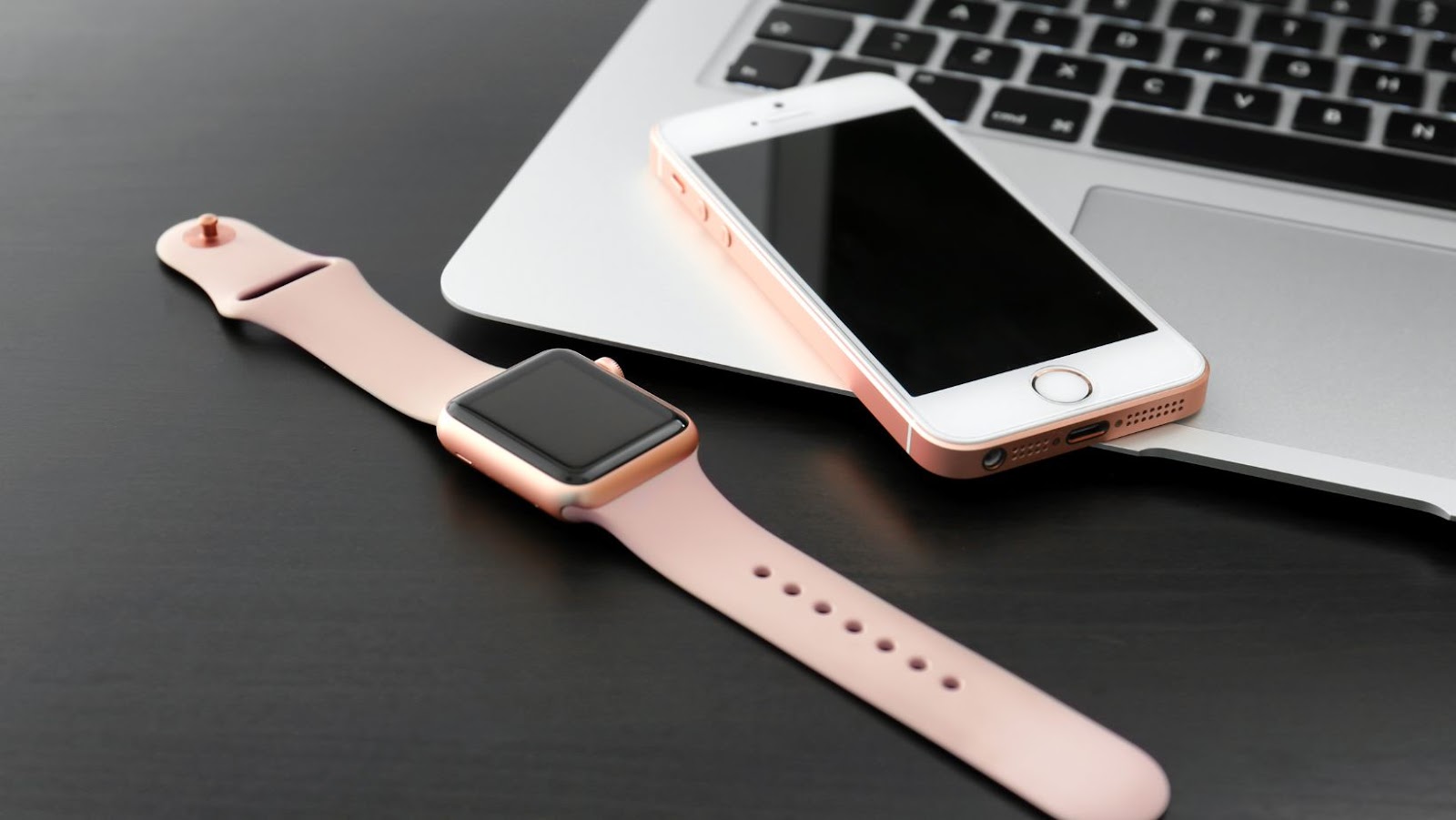 Apple's Focus on Innovation
Apple continues to focus heavily on innovation, resulting in a Q1 revenue of $111.4 billion, up 21% year-over-year (YoY). Notably, international sales made up 64% of the revenue, further demonstrating the success of Apple's worldwide reach. Additionally, iPhone, Wearables and Services all set new revenue records, with Services contributing to a large portion of the total revenue.
This article will explore how Apple has achieved these impressive results and continues innovating.
Apple's Product Lineup
Apple constantly innovates and develops new products to stay ahead of the competition. Some of its most successful products include: iPhones, iPads, Macs, Watch and AirPods. In addition, apple offers a wide range of devices that suit every need.
The iPhone has been Apple's flagship product since 2007 and is popular with customers worldwide. The iPhone features many features, including an A-series processor, Face ID facial recognition system, Retina display and water resistance technology.
The iPad is another key product in Apple's lineup offering portability and great battery life while supporting all the same applications as Macs such as Microsoft Office Suite, Adobe Creative Cloud Suite and more.
The Mac lineup includes a variety of devices for both consumers and professionals alike, including the popular MacBook Air and Pro ranges running on the macOS operating system developed by Apple. All Mac models offer great performance and an excellent cursor control trackpad. In addition, the powerful Mac Pro recently released allows professionals to take their creativity to a whole new level by providing enriched processes such as Machine Learning or GPU rendering much faster than before.
The Watch lineup from Apple focuses on health, wellness. It provides basic smartphone functions like receiving notifications, making it convenient for people always on the go and those looking for an easy way to monitor their fitness goals on a budget.
Finally, AirPods are very popular because they offer seamless connectivity with audio performance in mind when paired with your other Apple devices allowing you to connect uninterruptedly leaving no breaks in sound quality when transitioning between devices regardless where you are located in your home or office environment.
Apple's Services
Apple's Services business, which delivers digital content and services to its customers, continues to be a major driver of growth. The company reported that Services had achieved a record of $48.3 billion in revenue for the March quarter, which represented an increase of 27 percent year-over-year and accounted for 43.5% of the company's total revenue in Q1. The strong performance was driven by continued growth in spending on Apple Music, cloud services, Apple Arcade and other App Store content.
The company's Wearables also achieved record revenue of nearly $13 billion from Apple Watch, AirPods and other products during the March 2021 quarter. This represents a stunning 70 percent increase compared to last year. Similarly, Apple reported robust iPhone sales in Q1 with revenue up 66 percent year-over-year at $66 billion – representing nearly 60 percentof the company's quarterly revenue.
As evidenced by these impressive results, it is clear that Apple is continuing to focus on delivering great products and services for its customers worldwide. With this increased focus on delivering quality experiences backed by innovation comes opportunities for accelerated growth across many areas of its business in the future.
Apple's International Presence
Apple reported a record-breaking quarter with a revenue of $111.4B, up 21% year-over-year. As Apple continues to focus on delivering great products and services, their international presence has also been growing. A whopping 64% of their first quarter revenues were from international sales.
This section will explore how Apple has achieved such success overseas.
International Sales Make Up 64% of Q1 Revenue
Apple released its financial results for the first quarter of 2021, reporting $111.4 billion in revenue and international sales making up 64% of Q1 revenue. This is a testament to Apple's global presence and focus on delivering great products and services no matter where they are sold.
Apple reported iPhone, Wearables (including AirPods, Beats products, and HomePod) and Services (including Apple Music, iCloud, App Store, Apple Pay, licensing fees) set records for Q1 revenue. All four of these categories grew over 20% compared to last year's quarter reflecting the demand for their products and services by customers worldwide.
The company's strong position in international markets was seen across both emerging markets—these now account for half of Apple's global business—and established markets where it still generates significant growth opportunities. This is especially true in China where Apple reported double-digit growth again this quarter despite market uncertainty due to tariffs and COVID-19 disruptions.
The company announced that its fast growing wearables products segment achieved an incredible triple-digit YoY growth rate of 29 percent year-over-year during Q1 2021 largely driven by consumer demand from outside U.S. markets like China, Japan, Thailand and Australia—countries the company has been heavily investing in over the last few years with their retail expansion plans focusing on Asia Pacific region specifically but are also expanding into Latin America countries such as Mexico and Brazil with planned investments over time.
The success of Apple's international presence confirms their global strategy as they continue to expand their worldwide operations with plans to open up more physical stores across new geographical regions this year including Israel, India ( Bengaluru) , Morocco and Phillippines while investing further into existing markets like Japan & China which will help them reach more customers around the world who are looking forward to experience great quality products personally while continuing to grow relations through online channels backed by excellent customer support services offered globally – always striving be better than yesterday!
Apple's Growing International Presence
Apple Inc., one of the world's largest and most successful tech companies, has established a robust international presence over the years. The company generates significant revenues from their international markets, with 64% of their Q1 revenue hailing outside of America.
Its iPhones, Wearables, and Services have seen huge surges in popularity in countries worldwide as they continue to produce high-quality products that perform reliably across a wide range of climates and geographies. As a result, in recent quarters Apple has seen records broken for total revenue generated internationally alongside strong growth of 17% for iPhone sales outside U.S..
At Apple's recent March event announcing upcoming product launches, Chief Executive Officer Tim Cook reported on how "[a]t this point nearly two-thirds (64%) of our revenues came from outside the United States"; showing the company's continued dedication to providing products and services tailored to local needs. Additionally, Apple employed 135 app developers across 29 countries to curate Apple Arcade with an eye to "respect regional insights and preferences" when determining games – further proof that they are dedicated even to regional customizations.
Apple reports continuing success outside US borders, showing a Dedication to meeting customer needs globally. Thus it is clear why Apple is more popular worldwide than ever—their commitment to delivering great products and services tailored To local audiences makes them irreplaceable in both developed and emerging markets worldwide.
Conclusion
Apple's revenue for the first quarter of 2021 came in at an impressive $111.4 billion with international sales making up 64% of the total. This impressive revenue increase was largely due to iPhone, Wearables, and Services setting new revenue records.
Apple's focus on delivering great products and services seems to be paying off and it looks like they are in a great position to continue delivering growth and innovation.
Summary of Apple's Q1 Results
Apple Inc. reported impressive results for its fiscal first quarter of 2021, showing revenue growth of 21% year-over-year (YoY). Total revenue for the quarter ended December 26, 2020, amounted to $111.4 billion. International sales accounted for 64% of the quarter's revenue, and several product categories, namely iPhone, Wearables and Services, set new revenue records.
Across the board, Apple produced strong metrics such as iPhone revenue increasing by 17% YoY to $65.6B on units up by 2%, and international sales proving nearly as strong (up 18%). On the products side, Wearables smashed its previous revenue records posting 38% YoY increase in revenue to $12.8B on units jumping 22%. The Services category was likewise very impressive with a 24% YoY jump in revenues reaching a staggering total of $15.8B, indicating that Podcasts and App Store are becoming bigger profitable sources for Apple.
Overall it appears that despite supply constraint headwinds due to Covid-19 disruptions experienced at different points in the quarter, Apple seems committed to make sure customers can get its latest offerings while at the same time making sure it builds a sturdy services portfolio resulting in consistent uplifting progress particularly as evidenced by metrics post holiday season compared to year ago period earnings report.