Elliptic's role in the fight against ransomware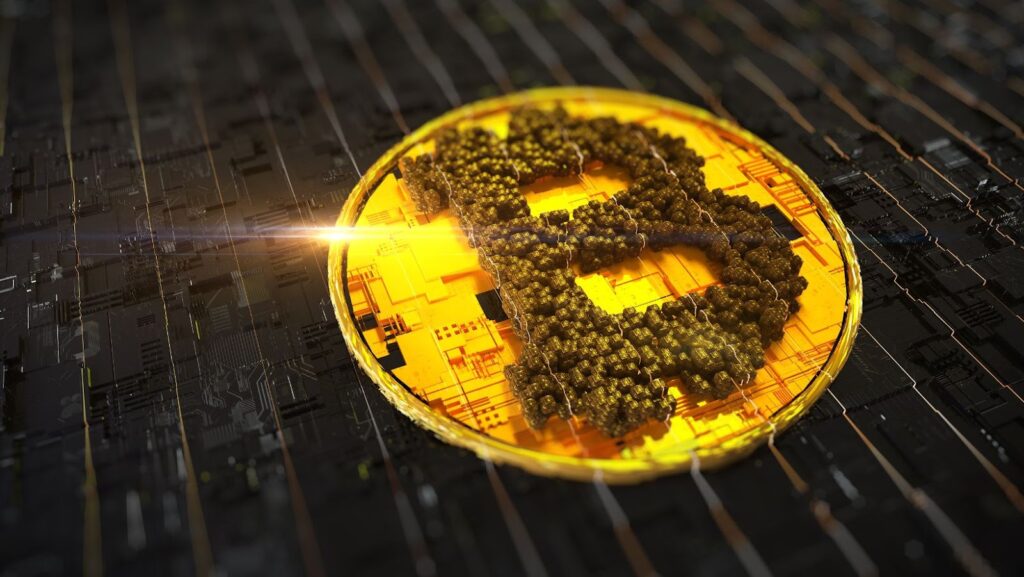 As the popularity of Bitcoin and other cryptocurrencies grows, so does the need for companies to monitor the payments made to ransomware groups. Elliptic is pivotal in tracking the Bitcoin ransoms paid by Colonial Pipeline and other DarkSide ransomware victims.
The company uses advanced analytics and data science capabilities to uncover and prevent malicious actors from abusing digital assets. In this article, we will take a closer look at Elliptic's role in the fight against ransomware.
What is ransomware?
Ransomware is malicious software typically spread through phishing emails, malicious links, or infected removable media. It encrypts data and blocks access to machine files until a ransom has been paid. Cybercriminals often use it to target organizations and individuals for financial gain.
Often, the ransomware can go undetected for months as it spreads silently throughout a network. However, organizations who believe they may have been infected should contact cybersecurity professionals immediately to assess the extent of the attack, analyze the variant behind it, and take fast corrective action. Failure to act quickly can be catastrophic as unchecked ransomware can wreak havoc on corporate networks, cause reputational damage, and potentially even lead to criminal charges against those responsible.
In recent years, criminals have begun using cryptocurrency to conceal their identity while collecting ransoms from victims – making them harder to trace and holding critical systems hostage until payment is received. However, companies like Elliptic work hard to proactively follow the money trail related to these malicious payments to help organizations protect their networks from potential threats and identify any attackers trying to exploit them for financial gain.
What is Elliptic?
Elliptic is an industry-leading blockchain analysis platform that helps businesses, governments, and law enforcement agencies understand the complex world of cryptocurrency and address the challenges of financial crimes.
The company identifies cryptocurrency payments related to money laundering, fraud, ransomware payments, terror financing, and other illicit activities that can lead to large financial losses or reputational harm.
Using advanced tools, Elliptic lets customers view the source and destination of funds on blockchains. This technology provides detailed visualizations for tracking transactions across multiple networks in real-time. By monitoring blockchain addresses associated with darknet marketplaces and malicious activity from criminal groups such as DarkSide ransomware attackers, Elliptic provides a valuable layer of security for its customers.
Elliptic's advanced solutions have helped several organizations track bitcoin payments linked to Colonial Pipeline and DarkSide attackers responsible for the 2021 cyberattack on U.S' busiest gas pipeline system. By following these ransoms paid through the Bitcoin network and aiding law enforcement in their investigation efforts, Elliptic has demonstrated its impressive capabilities in helping companies prevent financial losses caused by cybercriminals.
Going forward, Elliptic will continue developing new solutions as increasingly sophisticated threats emerge in the cryptocurrency space.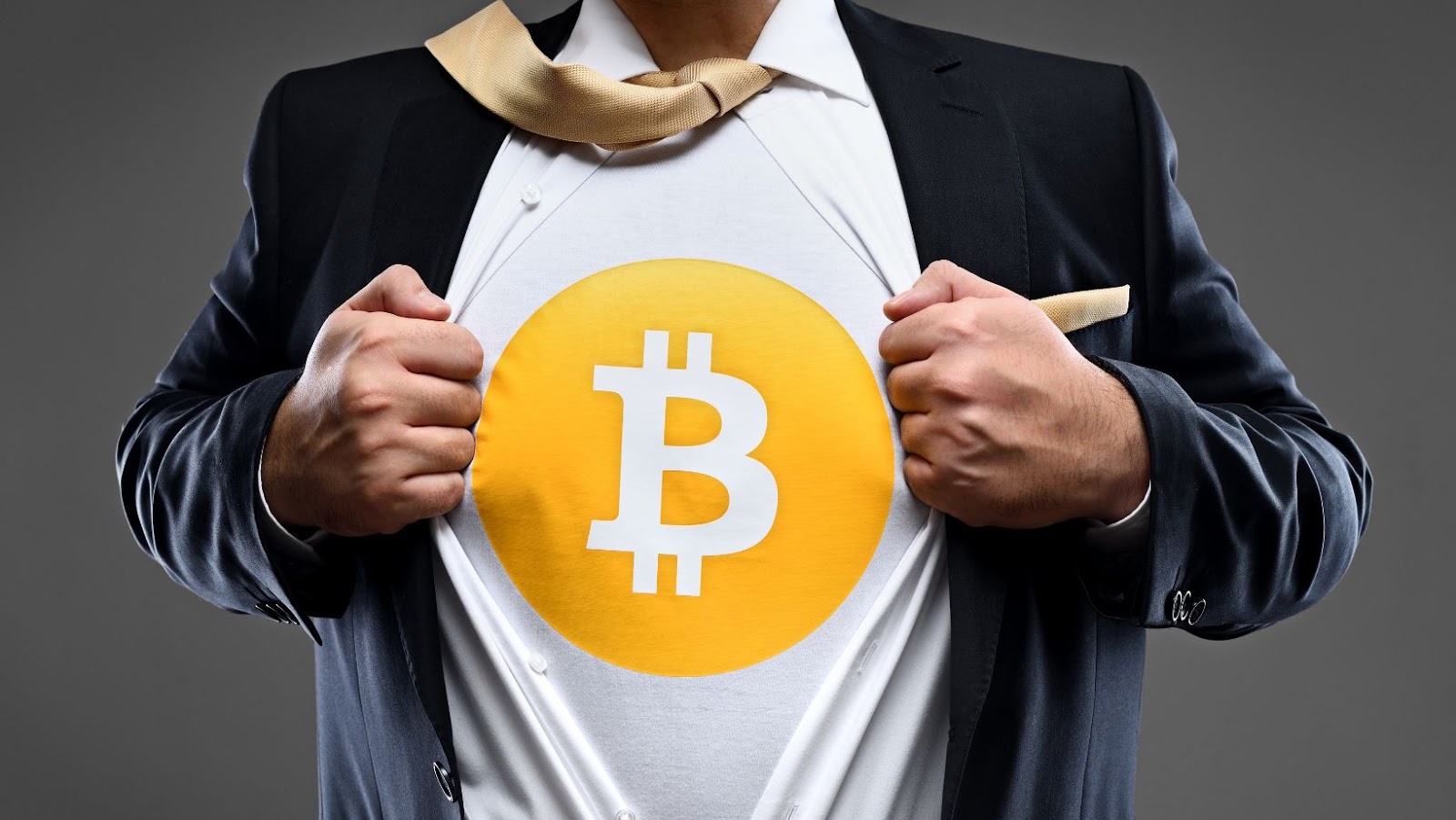 Elliptic's Role in the Fight Against Ransomware
Elliptic is a cryptocurrency compliance and investigation firm which plays an important role in the fight against ransomware. Their services include tracking and tracing cryptocurrency payments, such as those made to DarkSide, the group responsible for attacking and extorting Colonial Pipeline. In addition, they use various techniques and technologies to identify those responsible for ransomware attacks and aid law enforcement in stopping them.
This article will look closely at Elliptic and its role in the fight against ransomware.
How Elliptic tracks ransomware payments
Ransomware is malicious software (malware) designed to extort money from victims. Attackers acquire malware, deploy it to computer systems, and then demand a payment (usually in the form of cryptocurrency) in exchange for a decryption key that will restore access to the system.
Elliptic is one company that is dedicated to combatting ransomware attacks. It provides data and analytics solutions used by government entities, financial institutions, and companies worldwide to detect criminal activity on the blockchain. With its expertise in tracking illicit activity, Elliptic also helps organizations prevent losses from ransomware attacks through proactive risk management and compliance.
Specifically, Elliptic can track payments made in response to ransomware attacks by utilizing its 'Follow The Bitcoin' tool – based on an artificial intelligence (AI) algorithm – which uses automated intelligence methods such as machine learning and natural language processing (NLP). It monitors the Bitcoin blockchain for deposits by victims into wallets associated with known threat actor groups such as DarkSide, who are behind many of the recent ransomware incidents including those associated with Colonial Pipeline. The tool can identify these payments regardless of conversions or shuffling tactics performed by criminals so that organizations can be alerted when ransom payments are identified and quickly after they are made. Additionally, this information enables companies targeted by criminals with a way to assess their level of exposure should ransom be paid – including identifying any transfers out of wallet addresses associated with DarkSide affiliates or other threat actors associated gangs connected to past incidents – helping companies make more informed choices about whether paying a ransom is an appropriate strategy or not.
How Elliptic helps victims of ransomware
Ransomware is malicious software designed to block access to a victim's digital assets until a fee or ransom is paid. Recently, the world has seen an explosion in ransomware incidents, with the U.S. government estimating that ransomware attacks cost $20 billion annually worldwide.
Enter Elliptic – one of the key players in the fight against ransomware. Elliptic is a blockchain intelligence firm that leverages machine learning and big data analytics to analyze transactions on public blockchains, particularly Bitcoin.
Elliptic's role in the fight against ransomware comes from its ability to detect suspicious activity involving large amounts of cryptocurrency payments such as those paid to criminals for ransomware attacks and inform victims of their actions taken by these criminals, including where ransom payments were sent and who received them. This knowledge can be used to inform law enforcement about criminal activity involving cryptocurrency payments and help protect vulnerable victims from falling prey to these cybercriminals in future rounds.
Using advanced technology such as natural language processing and blockchain address scoring algorithms, Elliptic actively monitors crypto transactions, allowing it to detect suspicious activities before hackers can move around money and avoid being caught. The company also provides services such as asset traceability reports (which indicate where funds have been sent), risk scores (which identify a transaction's potential compliance risks) and customer investigations (which enable customers to conduct due diligence on their peers).
By actively monitoring cryptocurrency payments made by those behind ransomware attacks, Elliptic helps victims avoid becoming prey again by finding out quickly who is behind the attack, which account they used and where they sent their money – reducing the potential financial loss of paying off attackers without much hope of recovering any gains. It also aids law enforcement in its effort against existing ransomware attackers and future cases that use cryptocurrency payments for ransom demand fulfillment – helping ensure justice is served more quickly than ever possible with traditional fiat currency systems.
Elliptic's partnership with law enforcement
Elliptic has an established partnership with law enforcement agencies worldwide that specialize in tracking financial crimes. By working with these agencies, Elliptic has become a valuable resource for understanding, tracking, and helping disrupt criminals who use Bitcoin to fund their activities.
Elliptic provides a comprehensive range of solutions to trace transactions associated with ransomware events such as Colonial Pipeline. This includes tracing the transactions associated with ransom payments made by victims and identifying and tracing any transactions related to withdrawing or moving those funds across bitcoin wallets belonging to or connected with criminal groups perpetuating those attacks.
The law enforcement agency can then share this information and target the organized crime networks behind these attacks. In this way, Elliptic helps authorities seize millions of dollars in cryptocurrency each year and put detection alerts that can help guide investigations, stop further ransomware events, and ultimately bring justice for affected individuals and organizations falling victim to these cybercrimes.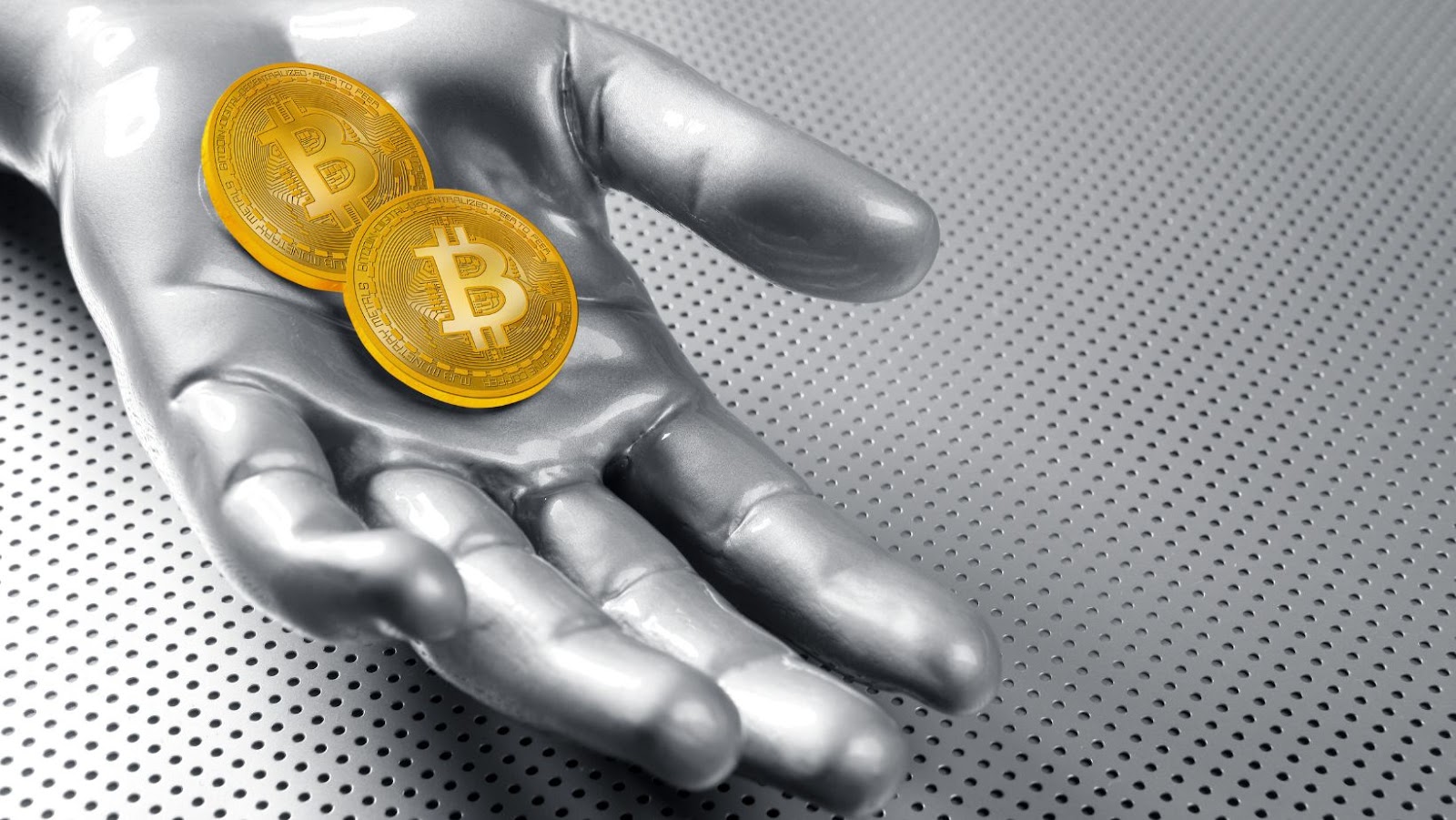 Colonial Pipeline Case Study
In a recent ransomware attack, Colonial Pipeline–an important player in the US oil and gas industry–was taken offline. The company subsequently paid around 4.4 million dollars in ransom money through bitcoin to the ransomware group DarkSide.
This is where Elliptic, a blockchain analytics platform, came in. Elliptic used data from its platform to trace the movement of the bitcoin ransom payments, helping the FBI to catch the perpetrators.
This case study looks at how Elliptic helped in the fight against ransomware.
Elliptic Follows the Bitcoin Ransoms Paid by Colonial Pipeline and Other DarkSide Ransomware Victims
Following the ransomware attack on Colonial Pipeline, Elliptic was able to help investigate the incident due to our technical expertise and financial investigative capabilities.
Our cyber investigations team used our blockchain analytics platform to follow the bitcoin ransoms that Colonial Pipeline and other DarkSide ransomware victims paid. Elliptic could trace those payments by identifying and tracking more than 150 transactions with a value of more than $50 million in cryptocurrency, which had been sent to addresses associated with DarkSide's ransom operation. In addition, our platform enabled us to determine that some of these funds were split between different wallets, with a portion being sent to exchanges for conversion into fiat currency.
By closely monitoring blockchain transactions associated with Colonial Pipeline and other DarkSide customers, we were able to provide timely intelligence that supported the FBI's cyber operations focused on DarkSide and their affiliates. Our insights helped identify potential exchanges where they had converted their cryptocurrency into fiat currency. These additional affiliated accounts likely received funds from those payments and shared wallet addresses between different victims targeted by similar operations run by those same criminals.
Elliptic's data-driven investigation continued after Darkside's co-founder Denis K programs were arrested across industry sectors affected by this type of digital extortion. With insights from our platform, organizations are empowered with digital evidence required for legal action against perpetrators of ransomware attacks such as colonial pipeline attackers worldwide.
How Elliptic helped law enforcement recover the ransom payment
In May 2021, the United States government announced that it had seized $2.3 million in bitcoin paid as ransom to the criminal hackers behind the Colonial Pipeline attack. Elliptic's blockchain analytics platform played a key role in helping the Department of Justice (DOJ) trace and recover the stolen funds from hackers operating under the alias "DarkSide".
On 8th May, US government officials joined together to announce that they had taken action to seize over 63.7 bitcoins paid as a ransom payment by Colonial Pipeline to DarkSide ransomware operators. They could do this because of blockchain analytics technology developed by Elliptic, which allowed them to trace and monitor illicit cryptocurrency payments made by DarkSide. The law enforcement agencies used Elliptic's technology, which uses advanced algorithms and proprietary data sources to unmask "anonymous" bitcoin wallets connected with cybercriminal activities.
Elliptic's team combed through cryptocurrency transaction data across major platforms and identified illicit money flows connected with DarkSide, including those related to Colonial Pipeline. This allowed them to provide valuable evidence supporting DOJ prosecutors' action against DarkSide and helped them obtain an injunction ordering financial institutions authorized under US jurisdiction not to deal with anyone transacting with this group, effectively blocking their future transactions.
The case highlights how beneficial blockchain technology can be when it comes to tracking down cybercriminals – Elliptic's technology was central in helping law enforcement identify who was behind the heist, where they transferred funds and how they ultimately spend it – allowing their systems team time and again prove instrumental in making arrests when other methods fail.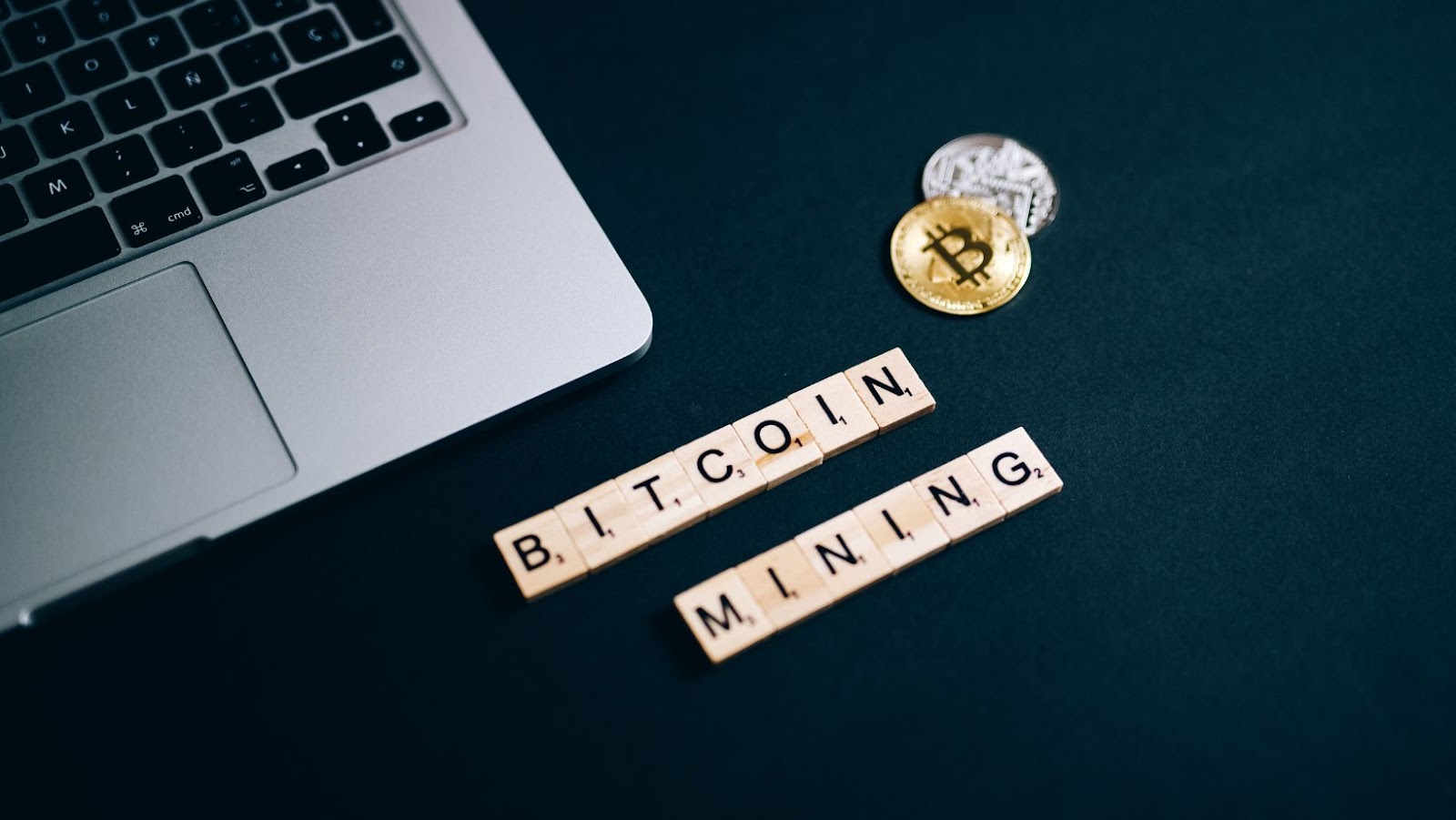 Conclusion
Now that we've gone through Elliptic's role in the fight against ransomware, we can conclude. We know that Elliptic has been able to track Bitcoin payments related to Colonial Pipeline and other DarkSide ransomware victims. This has allowed them to alert law enforcement when they spot suspicious transactions, ultimately leading to the arrest of dark web crime lords and the disruption of criminal networks.
In conclusion, Elliptic is a key player in the fight against ransomware, and other dark web criminal activities.
Summary of Elliptic's role in the fight against ransomware
Elliptic is playing a critical role in the fight against ransomware and other cyber-attacks by leveraging its extensive Bitcoin blockchain analytics capabilities. Using its proprietary network analytics capabilities, Elliptic traces the movement of funds from the sender to the recipient. Tracing these Bitcoin transactions makes it possible to identify which entities are receiving payments from ransomware attackers. This allows law enforcement to take proactive steps to disrupt payment-related activities that support these malicious actors' operations and assist in apprehending those responsible for cyber-attacks.
In light of recent events surrounding ransomware attacks on large corporations such as Colonial Pipeline, Elliptic got involved quickly by tracking the ransom payments made by Colonial Pipeline and other DarkSide victims. By identifying address clusters associated with payments made via DarkSide's Bitcoin wallet address – allowing investigators to trace back every transaction related to victim payments so long as they originated from this single wallet – it was possible for law enforcement agents to quickly discover that millions of dollars had been paid out within hours of each attack being executed.
This visibility into criminal activity through blockchain analysis gives law enforcement a much-needed leg up when investigating and catching cyber criminals, since many fund owners do not self-report their losses due to concerns over reputational damage. In the future, we can expect blockchain analytics companies such as Elliptic to continue leveraging their cutting edge technology in support of digital security initiatives worldwide.
Future of Elliptic and ransomware prevention
As the first blockchain analytics firm to track the Bitcoin ransoms paid by Colonial Pipeline and other DarkSide victims, Elliptic played a major role in helping to identify malicious actors and mitigate future attacks. This achievement provides evidence of their expertise in the technology and their commitment to fighting ransomware. Elliptic will continue to be an active player in fighting ransomeware through their innovative solutions.
Elliptic's flagship product—the Elliptic Sanctions Screening Platform—will substantially protect businesses from ransomware and money laundering threats. Using machine learning sifting through cryptocurrency activities analysis, they can detect potential malicious actors before they can cause damage or loss of funds. Additionally, Elliptic provides quality customer service with preliminary assessments of suspicious activity provided within 24-48 hours.
Another exciting technology Ellitic is developing is advanced AI-driven blockchain analytics for identifying fraud and money laundering on Ethereum networks like DeFi (decentralized finance). In addition to tracking malicious transactions from known suspicious addresses (such as those linked to DarkSide) this tool will be able to detect and flag unknown outlier transactions which account for over 75% of fraudulent payments on Ethereum networks.
Through their commitment to technological advancement and expertise in blockchain analysis, Ellitic is committed to helping build a safer digital financial ecosystem where customers are protected against fraudulent activity and malicious actors don't have an avenue of profiting off ransomware attacks.