How Klarna Plans to Achieve its Goals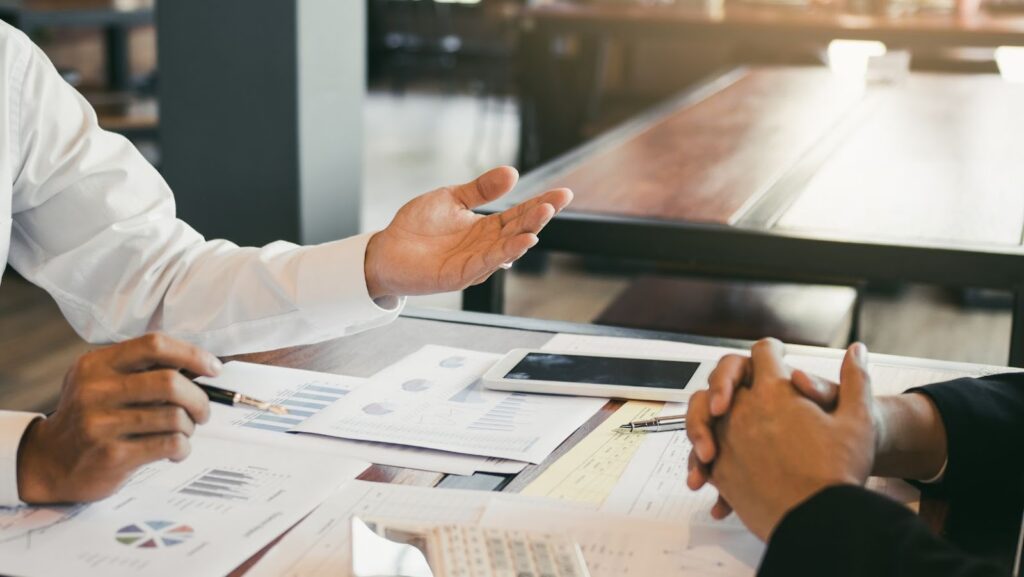 Klarna is a Swedish payment company providing various payment solutions to merchants and consumers. The company has set ambitious goals, such as becoming the world's most preferred payment service provider and increasing its customer base from 10 million to 25 million by 2020. This article will discuss how Klarna plans to achieve these goals and what strategies they are using.
Klarna has developed a three-pronged approach that includes:
Expanding their user base
Providing innovative payment solutions
Engaging with customers on social media platforms.
By leveraging technology, Klarna can provide customised payment solutions based on the user's profile and purchasing history. Furthermore, to increase the customer base, Klarna has implemented a customer loyalty program where users get discounts and other offers when they use Klarna's services. Furthermore, Klarna is actively engaging with customers through social media channels such as Twitter, Facebook and Instagram on order updates, payment options etc., which increases customer engagement. Additionally, a dedicated team of customer experience experts helps customers with any issues or queries regarding the product or service offered by Klarna.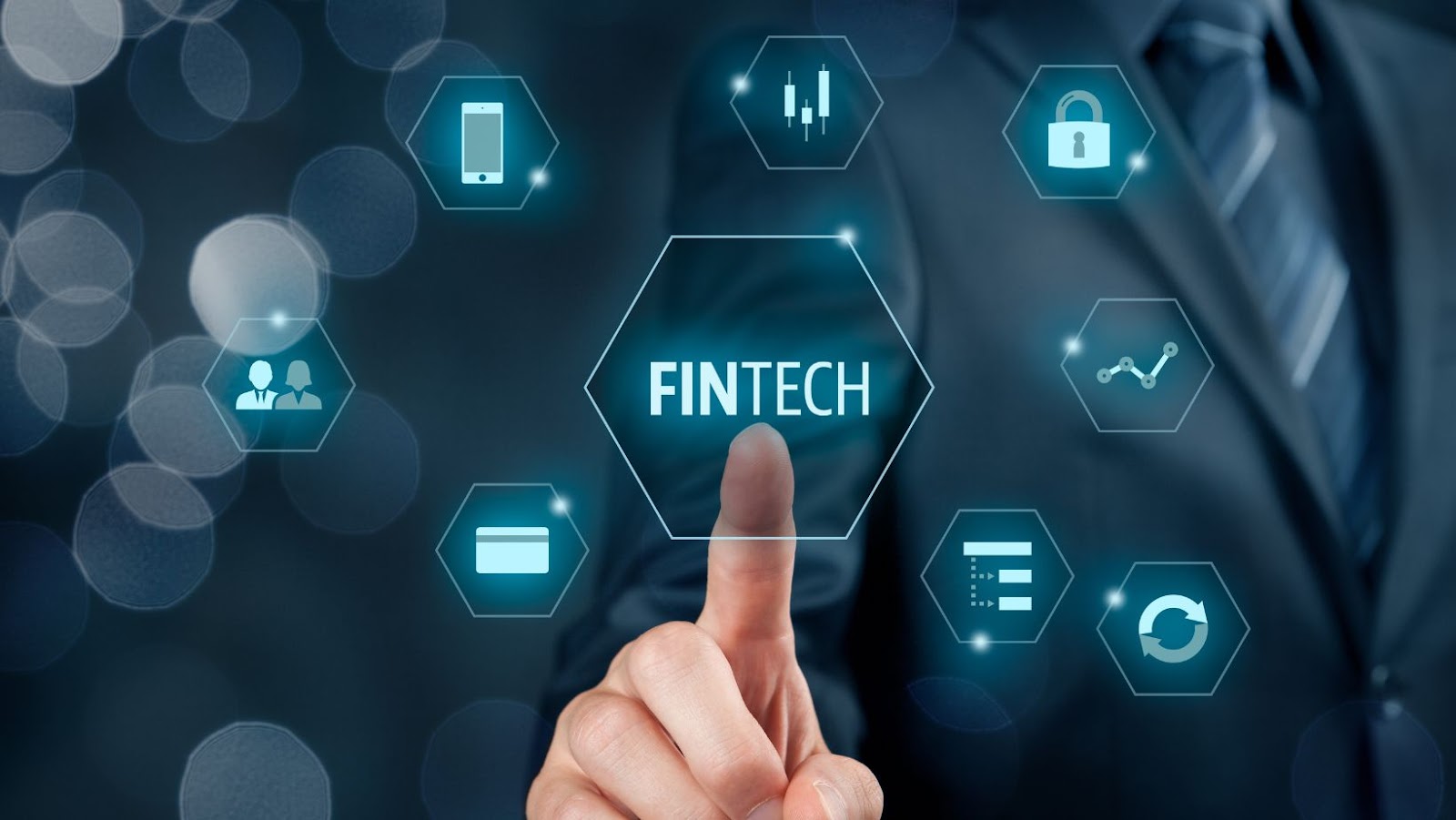 Klarna also partners with some of the world's largest companies such as Spotify, IKEA and ASOS to provide seamless customer payments. By building relationships with third-party companies, Klarna can leverage their mutual customer reach to expand their user base.
In summary, this article discussed how Klarna plans to achieve its goals by expanding its user base through a proactive customer approach and partnering with other industry players to gain more exposure for its products and services. Through these efforts Klarna looks forward to increasing its customer base by 2020 while continuing innovation in digital payment services across different regions of the world.
Klarna Forecasts Monthly Profits by Second Half of Next Year
Klarna, the Swedish payment processing business, expects to reach a record high of monthly profits by the second half of next year. This ambitious goal is made possible through the company's current strategy and motivating workforce.
Klarna's current situation includes a wide array of consumer tech products, an expansive global presence, and a culture of innovation. By exploring the details of Klarna's current situation and strategy, this article will provide a better understanding of how they hope to achieve their goals:
Wide array of consumer tech products
Expansive global presence
Culture of innovation
Overview of Klarna's Business Model
Klarna is a leading global payment provider and disruptor of the fintech world. Founded in 2005, its mission has been to simplify payments for companies and customers with innovative technology. The company has achieved its goal by developing the largest alternative financing network in Europe and the United States, providing an efficient and secure online payment solution for its e-commerce partners and customers. Klarna's payment processing technology also provides consumer-friendly terms such as pay later, pay over time, split payments and other specials.
Klarna operates using a front end-back end strategy in which front-end channels are utilised for processing payments from existing customers. In contrast, back-end channels are used for acquiring new customers through extended lines of credit and consumer financing. According to media reports, higher merchant adoption of Karna's services has resulted in significant growth. It increased 8 million dollars over the past three years, with over 80 million users in 20 countries currently utilising Klarna's services worldwide. In addition, Klarna continues expanding rapidly by forging partnerships with top retailers such as H&M, Ikea and Adidas.
Now that Klarna is on the cusp of establishing itself as a global leader in the digital payments processing market, it must continue to scale up operations by deploying new technologies that allow for quicker transactions while maintaining superior customer service standards. Additionally, Klarna must stay agile amid intense competition from established fintech startups such as PayPal & Revolut – which have already established well-funded technologies & have extensive marketing strategies already in place within specific markets across the globe. To summarise, achieving a positive return on investments requires not only carefully managed scaling but also a long term commitment to excelling customer experience while staying ahead of competition by constantly innovating & expanding into new markets.
Klarna's Financial Performance
Klarna is a Swedish fintech company, founded in 2005 and focused on providing shoppers worldwide with various payment options. Since its inception, Klarna has achieved tremendous growth and handles more than 1 billion orders annually for 85 million customers across 17 countries.
Klarna's financial performance shows that it has had an impressive upswing. The company's revenue increased from SEK 8 billion in 2018 to SEK 12 billion in 2019, making it one of the fastest-growing fintech companies in the world. In 2020, Klarna reported that its quarterly revenues exceeded €1 billion for the first time, with a total of €4.28 billion stemming from third-party transactions and other payments across its various services.
The company is experiencing extraordinary growth despite having largely invested in marketing rather than product development and engineering as many other companies have done. Klarna plans to fund further expansion through partnerships with banks and retailers instead of venture capital, enabling them to become truly global while maintaining control over their destiny as they continue to scale.
The company's success can be attributed to its commitment to providing superior customer service through innovative technologies such as:
Instant transfers
Biometric authentication
Dispute resolution systems
which enable shoppers from around the world to make purchases safely and securely using any device or payment method of their choice.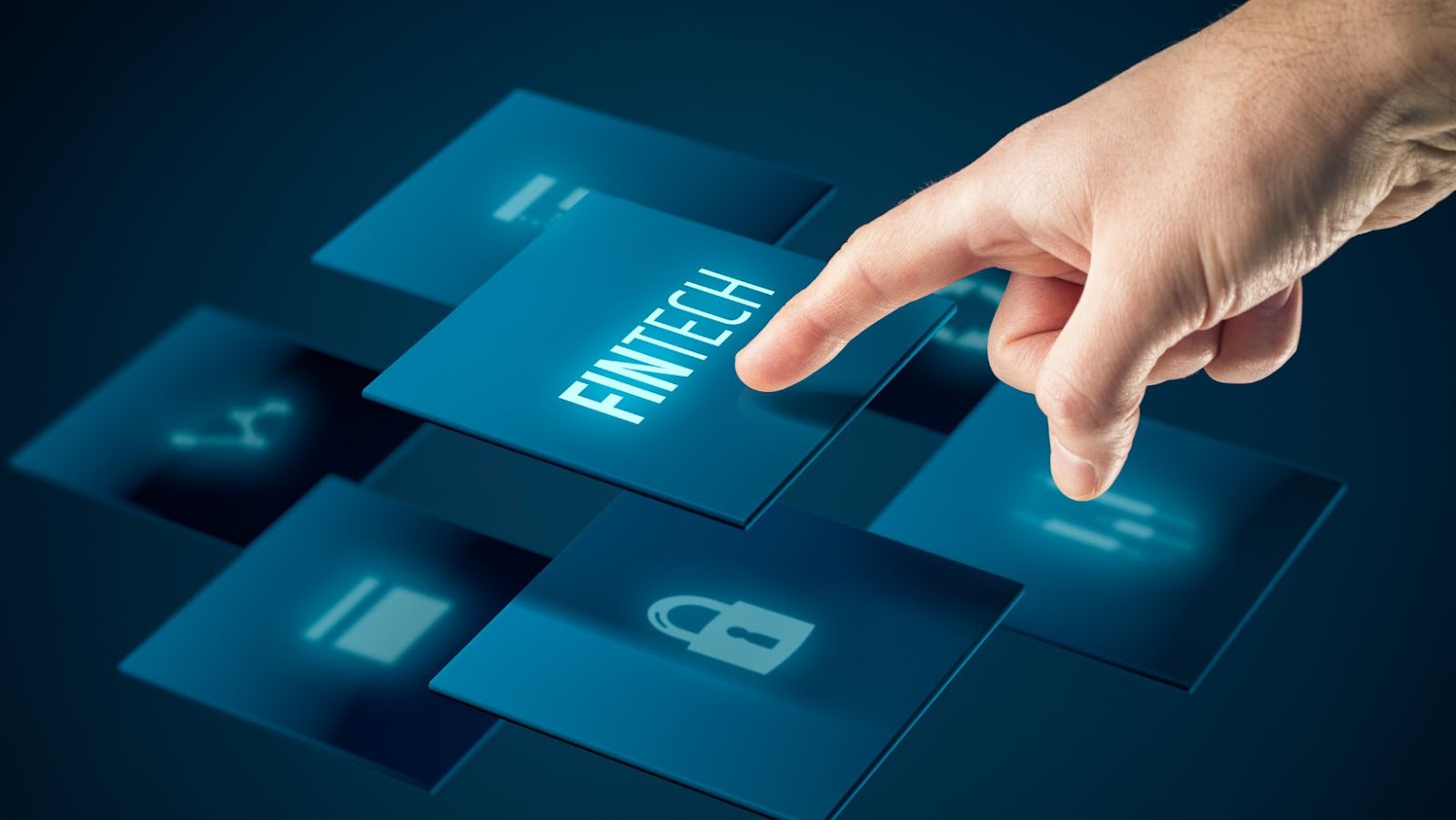 This combination of investment into customer services and significant focus on product innovation are helping Klarna continue their upward trend financially without diluting their values or compromising on quality or convenience for shoppers globally.
Klarna's Goals
Klarna, the Swedish Fintech company, is setting ambitious goals to achieve greater financial success shortly. Recently, the company has set a goal to reach monthly profits by the second half of next year and has outlined a plan to make sure this goal is achieved.
Let's look further into Klarna's plans and goals to see how they will be achieved:
Long-Term Goals
Klarna, the Swedish fintech disruptor, has ambitious goals for its future. The company started in 2005 with a mission to make online shopping simpler, safer and more personalized for customers around the world. This mission continues to drive Klarna's global strategy as it enters new markets and disrupts traditional banking initiatives. Looking forward, Klarna has outlined several long-term goals that will enable them to achieve sustained growth.
Long-Term Goals
Klarna's long-term goals include building on its existing presence in Europe and North America by expanding into new global markets.
Additionally, the goal is to become a top digital banking solutions provider globally by investing heavily in their technological capabilities. This will include developing features such as faster payment processing times, improved customer support options, fraud prevention measures and customer data analytics tools that enable better decision making.
Additionally, Klarna aims to improve their customer experience by enabling users to shop with their debt solutions easily and securely on any device or platform they choose.
Finally, Klarna hopes these investments will help them increase awareness of their brand beyond its current base in Europe and create an easily recognizable name among global consumers.
Short-Term Goals
Klarna is a Swedish financial technology company that provides merchants and consumers with convenient purchasing methods. As the company continues to expand its presence in the banking and financial industry, it has outlined some short-term goals to improve its efficiency and add value to its customers.
Klarna's short-term goal implementations focus on four core pillars:
Continuing expansion across Europe and beyond.
Business process automation.
Accelerating customer growth.
Improving customer experience and satisfaction.
To achieve these goals, Klarna has adopted various strategies that focus on introducing new products and services for clients, streamlining the onboarding process for merchants, expanding into new markets and countries, investing in research & development activities to enhance existing features in the Klarna platform, and enhancing customer service operations.
In addition to the short-term goal implementations mentioned above, Klarna also plans to invest further resources into increasing product acceptance rates by promoting more secure payment options across multiple channels. For example, they plan on introducing more trusted symbols such as Verified by Visa/MasterCard Secure Code or other similar programs to maintain high levels of security while making it easier for customers to purchase with Kalrna's services. Additionally, they plan on introducing streamlined mobile applications that provide users with easy payment options from virtually any location worldwide.
Strategies Klarna is Using to Achieve its Goals
Klarna is an e-commerce company with a vision for the future and big plans for getting there. The company has set ambitious goals for itself, including forecasting monthly profits by the second half of next year. To reach its goals, Klarna has implemented various strategies it believes will help it reach success.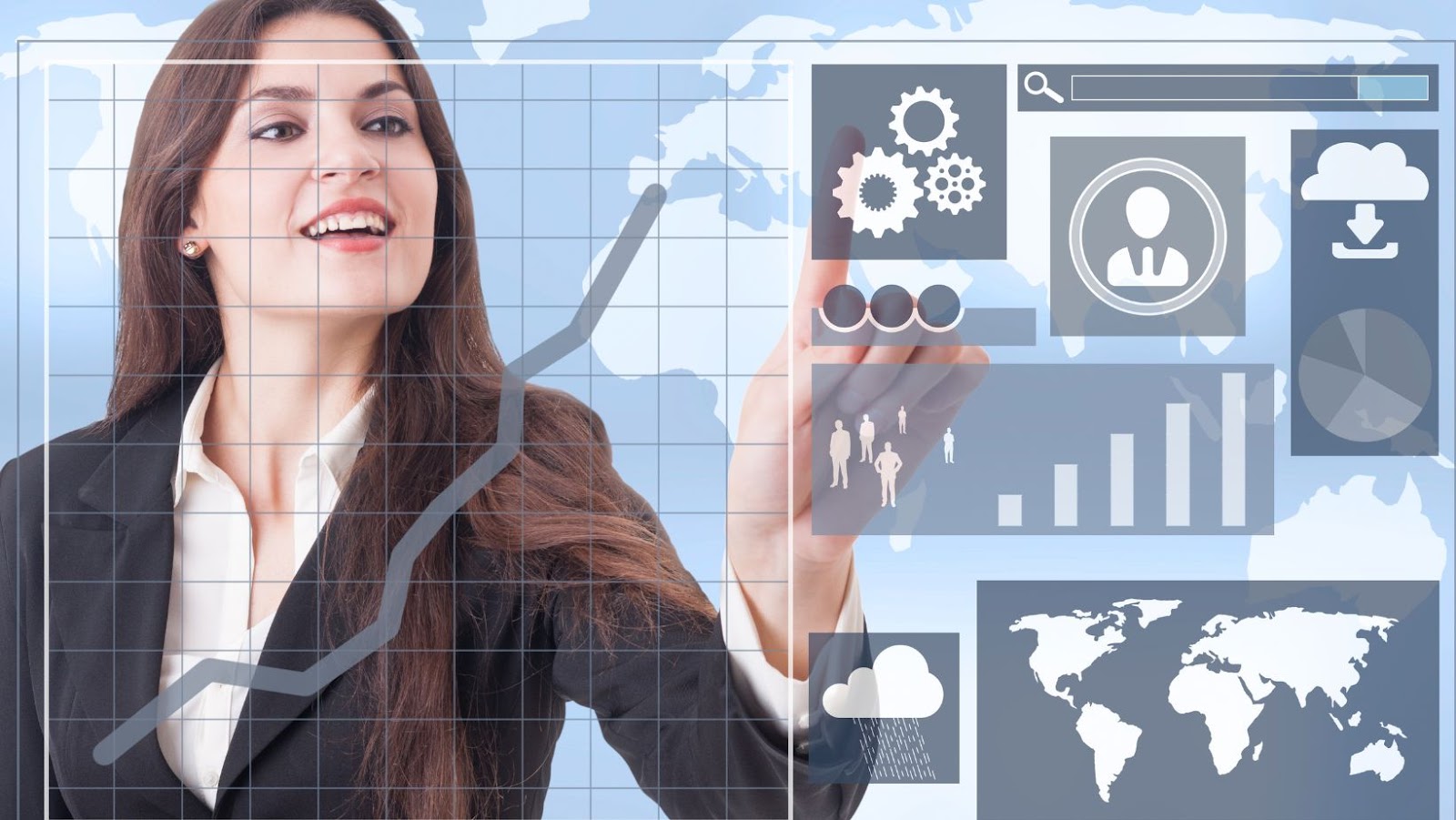 These strategies range from technological innovation to collaborations with other companies and more.
Let's explore what Klarna is doing to achieve its goals:
Expansion into New Markets
For global payment solutions provider Klarna, expansion into new markets is an integral part of its strategy for achieving its goals. As part of its ongoing mission to provide secure and convenient payment solutions worldwide, Klarna is actively growing its presence in several countries. With this approach, the company aims to reduce transaction costs and increase revenues by making its payment service available to more customers.
Klarna has already developed a formidable foothold in Europe by partnering with established retailers and businesses. This places it in a powerful position regarding gaining access to potential new clients and markets. As a result, the company has steadily increased its global market share over the years and plans to further strengthen its international position.
The firm is now looking further into Asia and North America to expand its customer base. It has already begun establishing partnerships with entities such as Paytm Payments Bank in India, where it has launched an innovative payment solution known as 'Klarna Mumbai'. Likewise, the organisation is seeking new partners across the banking sector in Southeast Asia and the U.S., doing everything from verifying customer information with social media accounts to facilitating real-time payments using digital wallets or cards.
With all these combined efforts, Klarna will be well-positioned for growth as it enters other markets worldwide over time – all while providing reliable payment solutions for customers who need them most.
Investment in Technology
Klarna has made significant customer experience and technology investments to enable its growth in the customer finance sector. Klarna's suite of AI-powered products and services provide customers with convenient shopping and payments solutions, helping drive customer satisfaction. In addition, the company has invested heavily in artificial intelligence, machine learning, big data analytics and other technologies to create more personalised customer experiences.
In addition to investing in technology products and services, Klarna uses investments in research and development and strategic partnerships with other companies to support its long-term goals. The company works collaboratively with others who share similar values or have innovative approaches that can benefit Klarna's customers. This often involves teaming up with leading companies in the retail industry or working towards common goals with global banks involved in digital banking initiatives.
Klarna is committed to leading the digital transformation of consumer payments and financing by providing cutting edge technology solutions that improve user experiences while adhering to global financial regulations. With these investments in technology, research & development, strategic partnerships and more, Klarna is well positioned on its path of success and growth within the customer finance industry.
Expansion of Services
Klarna has built its reputation and business model on providing convenient payment options for various industries. Its goal is to expand its services to cover a broader set of customers and to integrate with more retail applications, such as Amazon and Apple Pay.
The company also intends to introduce new technologies such as artificial intelligence (AI)-driven systems. Klarna's strategy involves collaborating with experts from various fields, including software engineers, data scientists, financial experts, and industry veterans. For example, they now work with leading financial technology companies like PayPal to develop secure payment solutions. They are also pushing the boundaries of AI by working with top universities to build smart algorithms that can better serve their customers' needs.
Klarna is using these advanced technologies to create a comprehensive sales platform for customers who may not have access to conventional banking services or resources. The company has also placed great emphasis on understanding the habits of their users so that they can create personalised experiences whenever possible – from recommending products that better meet customer needs or offering specialised discounts or deals according to individual interests.
With all this in mind, Klarna is steadily climbing up the ranks as one of the best online payment companies in the world today and plans on continuing to do this even further into the future.
tags = swedish payments company, return to profitability on a monthly basis, klarna 111m 10m financialtimes, klarna q2 111m q2milne financialtimes, klarna q2 111m financialtimes, klarna q2 111m 10m financialtimes, klarna q2 q2milne financialtimes, klarna 10m financialtimes, klarna 111m financialtimes, klarna q2 111m 10m q2milne financialtimes, klarna q2 financialtimes, 22% jump in both revenue and gross merchandise volume, monthly profitability within six or seven months from now