The Possible Impact of the Chip Shortage on the Global Economy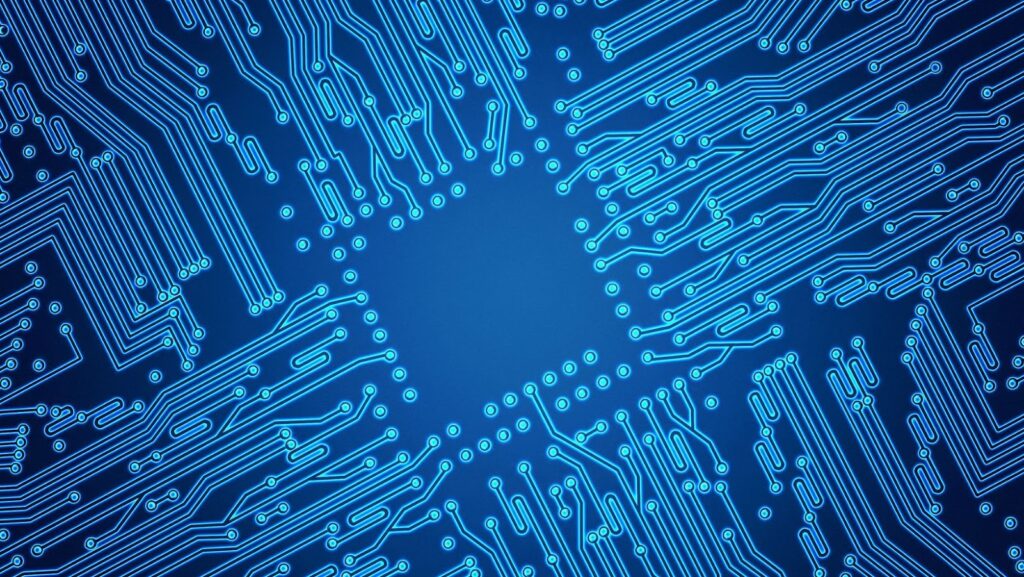 The global chip shortage has been in the news all around the world, as many industries, from automotive to consumer electronics, are experiencing significant issues due to a lack of chips. This article will discuss the concept of a global chip shortage and explore some of the potential impacts it may have on various sectors.
The origin of the current chip shortage is threefold:
increased demand for electronics and automobiles following economic recovery from the COVID-19 pandemic;
supply chain issues related to transportation logjams in North America;
and a misalignment between customer needs and suppliers' investments into production capacity.
In addition, new US export restrictions on semiconductor manufacturing equipment may further tighten supply for the short term.
The impact of this global chip shortage is likely to be both direct and indirect, affecting many industries worldwide. The automotive sector is likely one of the most significantly affected sectors due to its reliance on complex systems that require multiple chips for navigation systems, infotainment centres, CD players, anti-collision safety systems, braking systems, engine management systems and much more. Other industries that heavily rely on microprocessors such as consumer electronics may also face considerable disruption due to a lack of available parts. Additionally, industrial customers such as robotics end-users may need to modify their supply chain strategies or adapt their existing technology with alternative solutions to continue operations during this time of limited chip availability.
Why the Global Chip Shortage is Making it so Hard to Buy a PS5
The current global chip shortage due to the pandemic has seriously impacted the entire tech industry.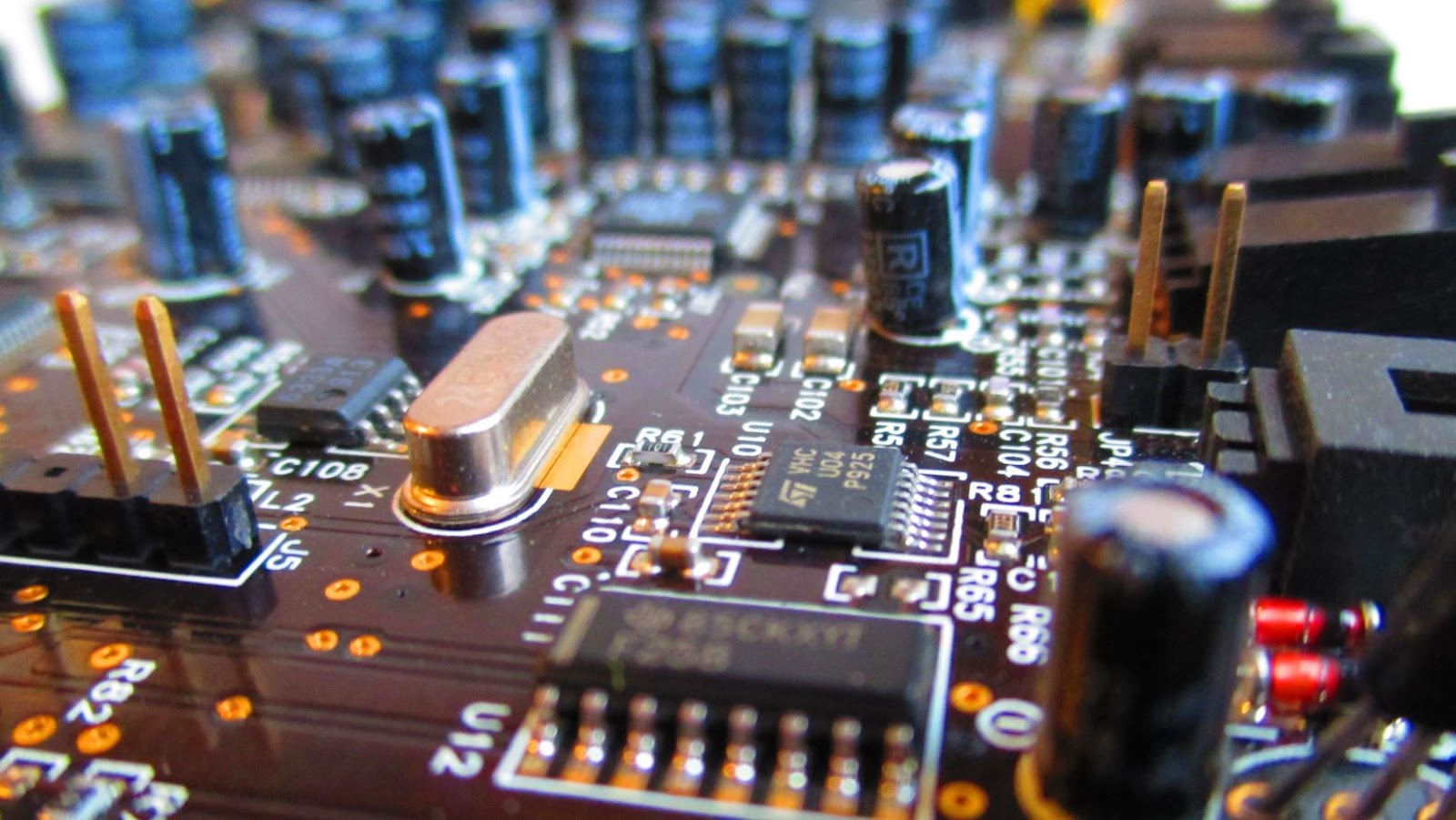 This affects everything from simple electronics to sophisticated devices, including the brand new PlayStation 5. It has a ripple effect on the entire tech industry, leading to rising costs, production delays and more.
In this article, we'll explore the reasons behind the chip shortage, and the potential global economic implications to it.
Causes of the Global Chip Shortage
The global chip shortage has caused critical disruptions to the supply of electronics, including popular consumer items like game consoles, cars, and smartphones. The cause of this shortage can be attributed to various factors ranging from high demand for consumer electronics to supply chain shifts brought about by the Covid-19 pandemic.
Demand for consumer electronics has skyrocketed over the last year as people across the world have transitioned to spending more time at home. Popular products like gaming consoles and 5G smartphones have been especially high in demand, which has left manufacturers struggling to keep up with production levels while competing against one-another for the limited stock of components needed to assemble these products.
Another large factor contributing to the global chip shortage is production constraints caused by supply chain dislocations due to the Covid-19 pandemic. Many companies worldwide had to suspend or limit their operations due to government-mandated lockdowns; this led some factories and suppliers responsible for making chipsets and other important components used in assembling consumer electronics – such as phones and gaming consoles – unable to keep up with demand from manufacturers. This contributed significantly to shortages in semiconductor chips used in popular consumer devices.
In addition, government policy changes – like tariffs imposed on certain imports of electronic components – have also had a hand in exacerbating an already difficult situation. For example, some Asian countries are heavily taxing imported electronic components; this not only increases prices on materials needed for building devices like TVs, phones or computers but because limits production capacity and aggravates existing stock shortages.
Impact of the Global Chip Shortage
Due to the increase in demand and decreased production of electronic components, the global chip shortage has caused a ripple effect across various industries, leading to stalled production domestically and abroad. Moreover, this shortage will continue for at least the next 6-12 months, affecting multiple economic aspects, from supply chain issues to labour market trends.
From an economic standpoint, the impact of this disruption can be split into two broad categories – short-term effects which have already impacted global markets, and long-term effects which are expected in time.
In terms of immediate impacts on the current economy, reduced automobile production has resulted in declining automotive sales. In addition, industries reliant on chips such as laptops, smartphones, industrial automation machinery and certain household appliances are also seeing a decrease in demand due to their higher costs resulting from raw materials scarcity. This is especially true for semiconductor industry leaders such as Taiwan Semiconductor Manufacturing Company (TSMC).
Furthermore, adjusted supplier contracts and higher prices may limit their delivery capacity. At the same time, they struggle to meet customer requests leading to stock shortages among tech giants like Apple Inc., thereby reducing consumer spending. In addition to this supply chain disruption faced by firms are further costs due to longer delivery times as firms struggle to compensate for lost output incurred due to semiconductor chips shortages that have caused delays or cancellations in orders.
In other areas related with labour market trends such as unemployment rates have recently been going up with thousands of people laid off or furloughed due high lack of required chip requirements for digital devices manufacturing facing lower revenues than expected throughout 2021. Consumer confidence could also be dampened if this trend continues with people not sure about when the crisis would end causing further issues for businesses already operating under difficult circumstances reducing their expectations about upcoming prospects or return customers requiring extra financial help from governments around the world showing some sign that restriction measures could still be enough time until all parts found worldwide could restore consumer confidence once everything got stabilised second quarter term 2021.
Impact of the Global Chip Shortage on the Global Economy
The global chip shortage is affecting the production of key electronics, such as the Playstation 5 console. This has had a ripple effect on the global economy, as manufacturers, retailers, and consumers all feel the impact of the shortage.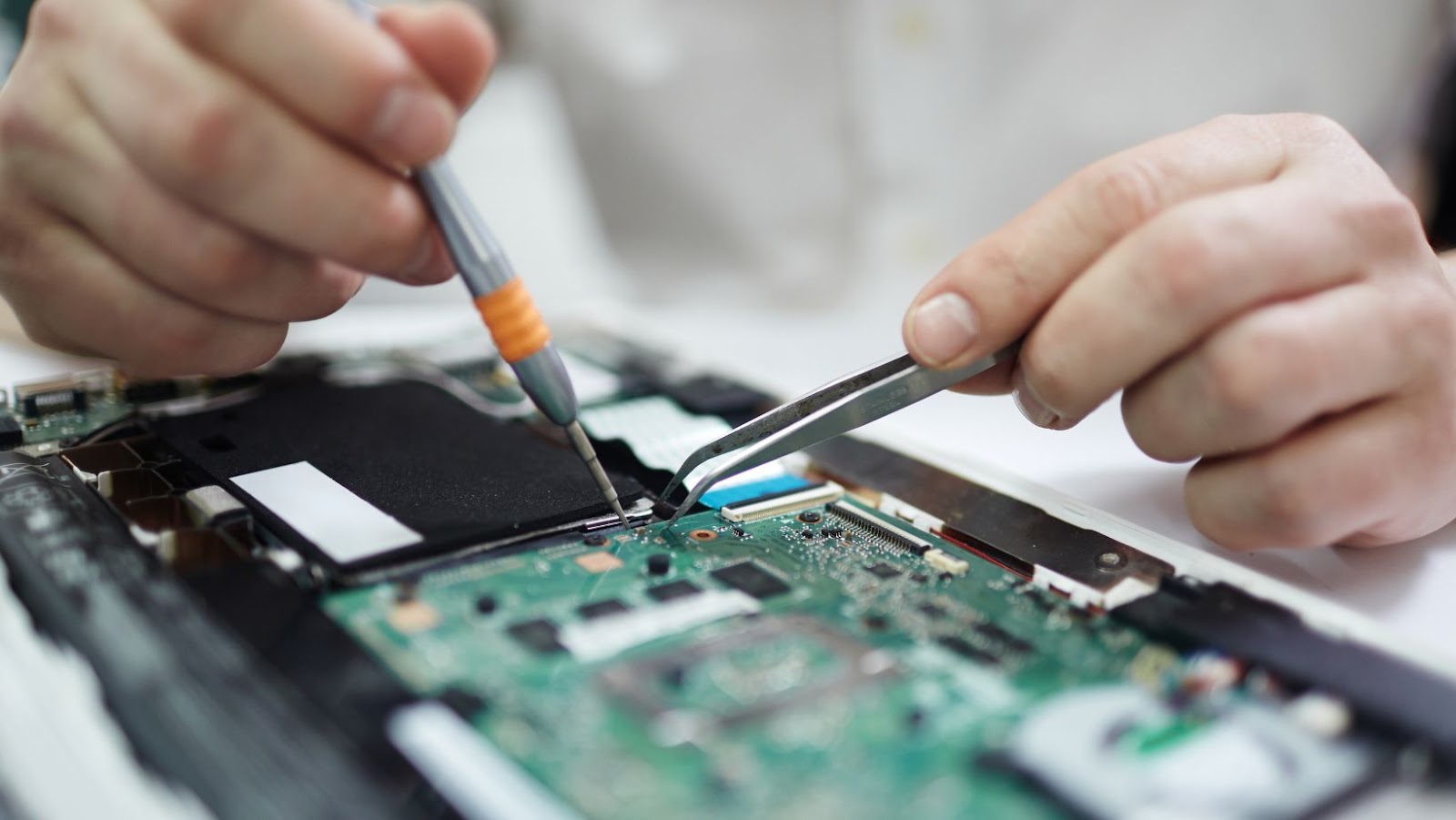 In this article, we will explore the potential implications of this global chip shortage on the global economy:
Impact on the Automotive Industry
Due to the ongoing global chip shortage, the automotive industry has been particularly impacted, with production of automobiles being hampered by component shortages in major markets, such as the United States and Europe, and emerging markets like China.
The entire automotive manufacturing process relies on electronics components and semiconductor chips. As a result of the current chip shortage, automotive manufacturers have had to manage their inventories to conserve supply while reducing their output. Unfortunately, this has directly affected their ability to keep up with demand, creating an unexpected backlog of orders that can not be filled promptly.
In addition to issues with production capabilities and backlogs due to component supply issues, manufacturers also face increased pressure on component costs. Prices for essential components used for manufacturing have increased significantly due to increased demand for parts during the global shortage caused by rising production costs and limited chip inventory worldwide. This cost increase has had a cascading effect on vehicle prices impacting how accessible new vehicles will be for consumers. In addition, prices may become too high for many customers in certain markets where wages have not meaningfully adjusted since before these price increases began.
The global impact of these increases will remain unknown till we get more clarity about how long this situation is expected to last and its implications for various businesses and manufacturers that use these chips across different industries.
Impact on the Electronics Industry
The global chip shortage is having a major impact on the electronics industry, particularly in sectors related to production of electronic devices such as smartphones and PCs. The biggest problem for the electronics industry is ensuring adequate supply to meet the high demand for chips. This has resulted in companies delaying launches of products and slowing down production, which can have significant consequences for their bottom lines and wider global economic effects.
The global electronics industry is heavily dependent on stable supply of chips due to their widespread use in all electronic devices. Without access to sufficient components like semiconductors, production and sales will decline, with corresponding impacts on global supply chains and economies. This could seriously impact international trade, leading to an increase in prices due to shortages or declining demand. In addition, due to the chip shortage, unemployment could increase due to temporary closures or extended delays of factories worldwide.
Additionally, some governments are facing direct fiscal impacts from the chip shortage. Many countries subsidise semiconductor fabrication costs for manufacturers within their borders through tax incentives, grants or other government funding schemes – meaning governments are also facing losses from firms' struggles now resulting from chip shortages. As a result of this difficult situation caused by insufficient supplies, some governments are considering ways to ensure security of supply within their countries such as setting up their fabrication facilities or incentivizing companies that operate domestic operations within their country's borders with more generous tax credits or grants for research and development efforts into next-generation semiconductors.
Impact on the Consumer Products Industry
The global chip shortage has significantly impacted many industries worldwide, primarily due to higher costs resulting from manufacturing challenges and supply chain pressures. The consumer products sector is one of the most impacted industries by this crisis. Due to the scarcity of microprocessors and other chip-related components, companies in this industry have experienced numerous production slowdowns and delays in launching new products.
This is because high-quality chips are needed for stationary appliances, TVs, smartphones, portable computers, automotive parts, printers, servers and audio visual controllers which all use various chips.
Many leading technology companies like Apple Inc., Samsung Electronics Co., Sony Corporation, LG Electronics Inc., Panasonic Corp., Intel Corporation and Toshiba Corp. have not been able to fulfil their demands as quickly as expected due to lack of sufficient chip supply. In addition, other companies like BMW AG, Audi AG and Daimler AG have also reported scale back in production due to inefficient transportation of automotive parts containing chips or poorly updated machine programs that are limited to outdated microprocessors.
Many consumer goods such as telecom equipment and electronic devices used on everyday basis need high-precision chips so manufacturers cannot downsize their quality just for increasing the availability of stocks but this can be done at a great cost which would eventually be passed onto customers in the end thus hiking prices of consumer goods around the world too.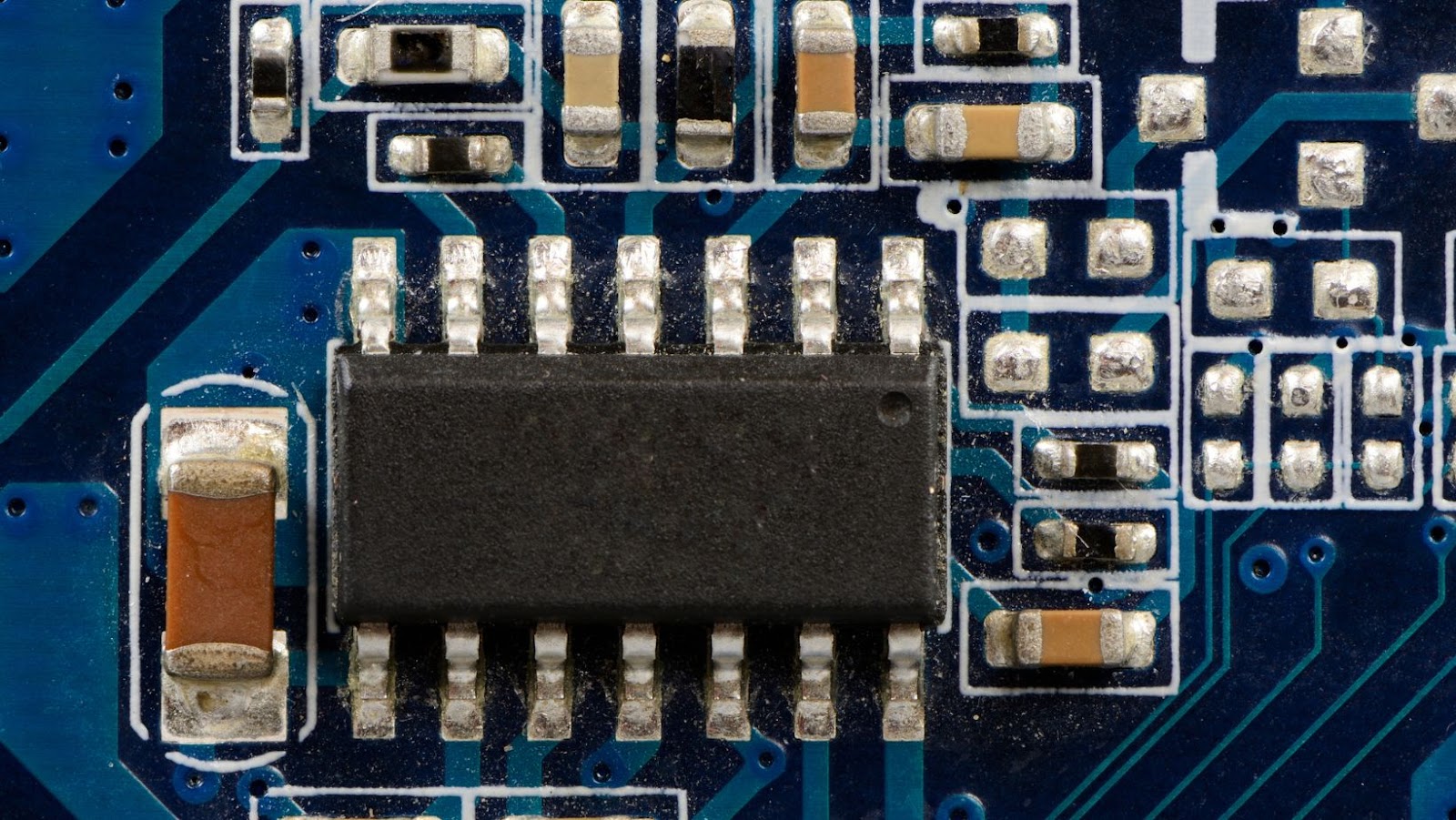 The result is longer wait times for new products such as mobile phones or even diesel engine cars as well as rising prices—a burden faced by consumers who can ill afford it with many economies around still facing recession due to COVID-19 pandemic's socioeconomic implications. Therefore, there is no doubt that this global chip shortage has caused severe disruption across many different sectors, which ultimately impacts normal consumers, significantly adding more pressure on economies already reeling from disruption caused by pandemic crisis worldwide.
Impact of the Global Chip Shortage on the Gaming Industry
The global chip shortage has had a tremendous effect on the gaming industry, making it extremely difficult for consumers to get their hands on the most popular gaming consoles, including Sony's PlayStation 5. This shortage is due to several factors, from the US-China trade war to manufacturers prioritising the production of automotive chips over those for gaming.
In this article, we will explore how the global chip shortage is impacting the gaming industry and the possible long-term effects it could have:
Impact on the PS5
The global chip shortage has affected the gaming industry, particularly the PlayStation 5 (PS5) production. With shortage in global supplies of microprocessors and semiconductors, there are concerns that production could be slowed even further with current ramp-up expectations.
The global chip shortage is mainly attributed to an imbalance between expected demand growth and supply capabilities. This problem has been further exacerbated by other factors such as forced labour issues in China, natural disasters, and rapid innovations in technology applications.
This shortage is expected to have a significant impact on the gaming industry. One issue arises from Sony's supply chain – due partially to the massive popularity of its latest console – which may cause competing manufacturers difficulty obtaining components for their consoles. Such delays will likely cause a backlog for some game titles and potential hardware shortages. Furthermore, not having enough chips could also lead to volatile pricing for hardware components which could eventually be passed onto the end-consumer when buying new PC or console games.
To mitigate these possible issues, the International Trade Commission is investigating why chip supplies have not been able to keep up with demand growth and what actions can be taken to alleviate this issue. Meanwhile Sony has tried to allocate resources more efficiently so as not to run low on crucial components required for making its products such as the PS5 console. As it stands now though until this global chip shortage is resolved gaming enthusiasts may face more difficulty finding a PS5 on store shelves or encountering longer than desired game title releases waiting periods due to corporations not being able to obtain processor chipsets fast enough because of this current worldwide bottleneck predicament within multiple industries that rely on semiconductor based chipsets for producing products in their operations.
Impact on the Xbox Series X
The global chip shortage has caused many issues in just about all industries, and the gaming industry, in particular, is feeling a hit due to this issue. Xbox Series X is one of the most popular consoles on the market and sales have been strong over the last year.
Recently though, Microsoft revealed that there will be a delay for new Xbox Series X shipments to retailers since it's facing issues with getting its hands on chips from manufacturers. Due to the pandemic, the main cause of this delay is various plants having to close down across different countries, causing raw material shortages for large parts suppliers. Thus, companies like Microsoft have had difficulty finding enough components for their new consoles to complete their production process.
These supply-side disruptions will likely continue shortly as more production plants shut down or operate under reduced capacity due to ongoing restrictions related to the pandemic. This could mean continued delays or shortages of products in subsequent quarters as supplies become difficult and expensive to find. As such, console gaming enthusiasts may encounter difficulty when trying to find certain types of consoles that were popular before the global chip shortage began until these shortages can be alleviated in some way or another.
Impact on the Gaming Industry as a Whole
The gaming industry has seen a huge increase in demand over the last several years, with more people purchasing gaming consoles and PCs. With this increased demand, producing the necessary components such as chips is becoming increasingly difficult. This chip shortage makes it difficult for manufacturers to produce the necessary parts for their products and drives up prices across the board. It also has a major impact on gamers, as they are now faced with shortages of new releases and cannot get the games and consoles they've wanted.
While it may be difficult to assess just how far-reaching the global chip shortage will be in terms of its impact on the gaming industry, there is no doubt that it will seriously affect all involved. From console manufacturers struggling to produce enough chips to game publishers unable to release their newest titles due to lack of components, this issue could affect everyone from casual players to professional esports organisations.
The biggest immediate concern now lies with console manufacturers and game publishers, who deal with increased costs and longer waiting times for necessary parts. Meanwhile, gamers across all platforms must cope with fewer choices available at retail stores or through digital marketplaces like Steam or Xbox Live. The situation may continue unpredictably difficult unless there can be an effective fix soon enough before certain essential aspects of game development become severely impacted worldwide.
tags = computer chip, an integrated circuit, demand for microchips has far exceeded supply, causing problems in every industry that relies on computers, willy shih tsmcpatel theverge, shih us tsmcpatel theverge, willy shih 52b us tsmcpatel theverge, harvard willy shih theverge, interview willy shih us tsmcpatel theverge, willy shih us theverge, harvard shih tsmcpatel theverge, interview willy shih theverge, harvard willy shih tsmcpatel theverge, harvard shih us theverge, ps5 waiting for chips, worldwide chip shortage